Work-in-Progress
Dialogue between Сonstitutional Сourts on Human Rights: a Comparative Analysis in Assisted Suicide Case Law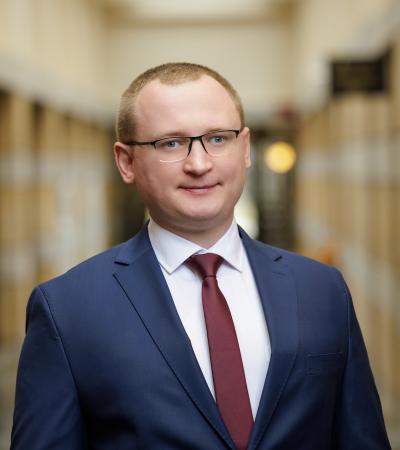 Work-in-Progress Seminars are designed to generate in-depth discussion of new scholarly work. For the pre-circulated paper and to attend, please register with the link below. Room location information will be shared with preparation materials following your registration.
Nazarii Stetsyk
Associate Professor, Department of Theory and Philosophy of Law
Ivan Franko National University of Lviv (Ukraine)
The possibility and admissibility of dialogue between courts, both international and domestic, is not unanimously recognized and is subject to criticism from various points. However, an indisputable fact on the ground is that courts really engage and use comparative materials and arguments of foreign counterparts in performing their functions and delivering decisions.
This is especially common in the field of constitutional review in human rights cases, which are universally recognized in various jurisdictions. However, this practice of involvement of comparative materials and cross-references is not consistent and coherent raising a number of theoretical, methodological, and applied questions.
These issues have long been debated in legal research and have already been sufficiently answered with opposing well-established approaches. It would seem that it is impossible and useless to reveal anything new with added value in this field.
However, an analysis of the relatively recent and quite widespread case law on assisted suicide of European constitutional courts (Austria - 2020, Germany - 2020, Ireland - 2013, Spain - 2023, Italy - 2018, 2019, Portugal - 2021, 2023, United Kingdom - 2014) confirms the need to update and possibly even reconsider the answers to these questions.
In this presentation, based on a description of the key parameters of assisted suicide cases in these jurisdictions and a comparison of the engagement with the foreign materials, Stetsyk will try to shed more light to the debated issues of phenomenon metaphorically denoted by the term "dialogue between courts."
Speakers / Related People
Kellogg Visiting Fellow Nazar Stetsyk is an associate professor in the Department of Theory and Philosophy of Law at Ivan Franko National University of Lviv (Ukraine). His research interests relate to theoretical and comparative issues of case law practice. He teaches courses on international and European standards of human rights, the right to a fair trial, and human rights in case law practice...
Read More