Work-in-Progress
Analysis of the International Community's Intervention in Mali: Achievements, Paradoxes and Perspectives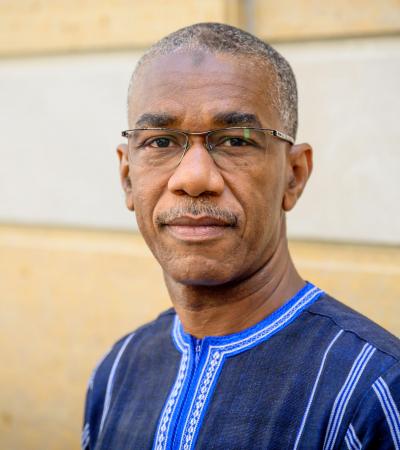 Work-in-Progress Seminars
are designed to generate in-depth discussion of new scholarly work. For the pre-circulated paper and to attend, please register below. Room location information will be shared with preparation materials following your registration.
Moumouni Soumano
Assistant Professor of Administrative and Political Sciences, University of Bamako, Mali
2021-22 Hewlett Visiting Fellow for Public Policy
With more than 17,000 troops, including 14,000 for the United Nations and 3,000 for the French forces since July 2013, with a mandate to stabilize the security and political situation in Mali, the international community, through the United Nations Multidimensional Integrated Stabilization Mission in Mali (MINUSMA) and France, is experiencing significant difficulties to contain the jihadist phenomenon and political instability in Mali. The aggravation and extension of security violence (from the north to the center of the country) since 2015 with massive human rights violations (more than 7,000 civilian and military deaths) and the occurrence of two Coup d'état (August 2020 and May 2021) have made the situation more complex and raised major doubts and questions about the capacity and effectiveness of the international community's presence in Mali. Why, despite the massive presence of international forces, the political and security situation continuing to deteriorate? What explains this paradox? This book will examine these questions by analyzing the approach(es) deployed by the international community, the existing national dynamics and their interactions.
Speakers / Related People
Moumouni Soumano is assistant professor of administrative and political sciences University of Bamako (Mali) and the Kellogg Institute's 2021-2022 Hewlett Visiting Fellow for Public Policy. He studies development cooperation in fragile and conflict-affected states, with a focus on linking research and policy reform...
Read More