Undergraduate Conferences


Students in Kellogg programs (some restrictions apply) may apply for funding up to $1500 to present their research at and/or attend domestic conferences or to present at international conferences. (Please refer to the eligibility requirements for more details.) The conference should have a clear relation to the student's academic program at Notre Dame.
In order to have their conference application considered, students should send the following information by email to Rachel Thiel (students in ISP or IDS) or to Holly Rivers (students in KDR): the name of the conference and link to the conference website, the dates and location of the conference, and whether or not the student is presenting at the conference. Based on the information provided, a meeting may be required before the student can submit his or her application. Proposals must be submitted at least 5 weeks in advance of the conference.
Eligibility 
Students who are a part of the following programs and meet the criteria indicated may apply for conference funding:
Kellogg International Scholars Program
International Development Studies minor/concentration - seniors
Kellogg Developing Researchers Program - leaders
Students may receive up to two conference grants per academic year.
Conference Funding Requirements:
Required to apply:
A two-page proposal that includes a brief conference description (one paragraph), a web link for the conference, justification for attendance, and an explanation of how the student will utilize his or her time at the conference (the more specific, the better).

A statement of support from your ISP faculty adviser, IDS capstone adviser or a class professor for KDR leaders sent directly from the adviser to Rachel Thiel (ISP, IDS) or Holly Rivers (KDR)
Can be submitted with application or after acceptance:
Students who are attending but not presenting at a conference will be required to consult with a graduate student about how to best utilize their time at a conference and submit a one-page document based on that conversation. The document should include the graduate student's name and department. (See section below for graduate student resources.) Funding will not be released until this document is submitted.
In general, students should not miss any classes while using funding from the Kellogg Institute. If it is necessary to do so, students will need to submit with their application a written confirmation from the professor of each class they need to miss.
Students must accept the award in writing no later than three business days after receipt of the award letter and fulfill several requirements once awarded before the Kellogg Institute can process funding. The Kellogg Institute will initiate a check request once students accept the award and turn in the required paperwork. ( Note that all paperwork must be completed one week before the conference for funding to remain available to the student.)
Funded students must submit a follow-up article to be posted on the website, describing what they gained from the experience. The Conference Follow-Up Form should be submitted to Rachel Thiel within two weeks of return.
Graduate Student Conference Resources
The following individuals have agreed to offer guidance to undergraduate conference grant recipients on how to best use the experience to reach their personal research goals. (Note that you are not limited to this group.) Students may opt to complete this step either before submitting a conference grant or once they have been accepted.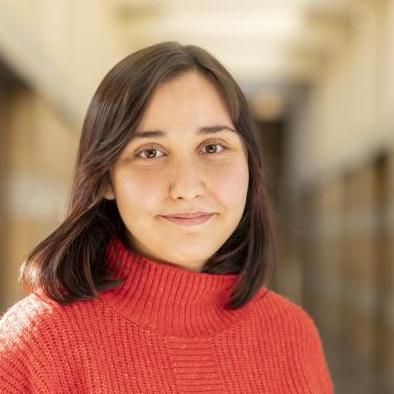 Sehrazat Gulsum Mart
PhD student (peace studies & sociology)

Şehrazat is a PhD student in the Peace Studies & Sociology program. She is primarily interested in youth mobilization in authoritarian regimes. Her MA work explored the conditions under which bureaucratic discretion can facilitate a responsive public service environment even in authoritarian regimes. More