Peace, Conflict, Crime & Violence Workshop
Silencing the Press: Why State-Criminal Networks Murder Journalists in Mexico's Drug Wars (VIRTUAL)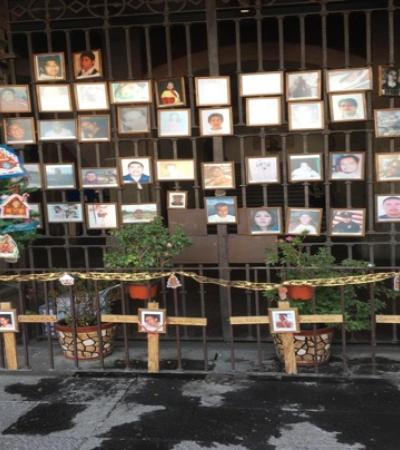 Guillermo Trejo, Associate Professor of Political Science;  Director and Principal Investigator at the Notre Dame Violence and Transitional Justice Lab (V-TJLab); and Kellogg Institute Faculty Fellow
Natán Skigin, PhD student, Political Science; Research Affiliate with the Notre Dame Violence and Transitional Justice Lab (V-TJLab); and Kellogg Institute PhD Fellow
Karla Burgos-Morón, Senior Office Coordinator, Washington DC Office of the Keough School of Global Affairs

Over the past fifteen years Mexico has consistently ranked as one of the world's most dangerous countries for journalists. This is theoretically puzzling because journalists are more commonly murdered in competitive autocracies or in civil wars and since 2000 Mexico has been internationally regarded as a democracy not experiencing an armed internal conflict. While Mexico has not experienced a civil war in more than half a century, we suggest that violence against journalists is intimately tied to the country's ongoing criminal wars – the multiple armed conflicts that broke out after the federal government declared a War on Drugs against the country's leading cartels in 2006. Using difference-in-differences models (1995–2015), we show a large increase in the likelihood of lethal attacks against journalists in states where the government launched military campaigns to fight the cartels and in those where the use of the cartel decapitation strategy led to intra-cartel fragmentation and to the intensification of inter-cartel wars. Using random effects models we also show greater incidence of attacks in subnational regions where cartels seized de facto control over municipal governments to remain competitive in turf wars. A systematic analysis of 165 victims shows that the majority of journalists killed are town and city-level reporters simultaneously working for local print and digital media outlets through which they reveal fine-grained and compromising information about 1) state-cartel and inter-cartel wars, 2) gross human rights violations committed in these conflicts, and 3) the development of criminal governance regimes. Through case studies of local journalists brutally murdered while reporting about war, civilian victimization, and power reconfiguration in their home states we offer plausible evidence of the coordinated action of subnational government officials and cartels in silencing the press and controlling information flows through selective lethal violence.

For the pre-circulated materials or more information, contact Gary Goertz.
About the
Kroc-Kellogg Peace, Conflict, Crime and Violence Workshop
This workshop seeks to integrate and develop collaboration between Kroc and Kellogg scholars focusing on the wide range of peace, conflict, and violence issues. It is intended to be broad in scope including topics such as political and criminal violence, human rights, and transitional justice along with standard issues of civil and international war, peacebuilding, and reconciliation. The format assumes that participants come to the workshop having read the paper. A discussant will start the discussion with 5-10 minutes of comments, then the floor is open. These sessions are open to Notre Dame faculty and graduate students.
For the pre-circulated materials or more information, contact Gary Goertz.
Workshop Organizers: 
Guillermo Trejo
, 
Gary Goertz
,
Laurie Nathan
,
Abby Córdova
, and 
Josefina Echavarría Alvarez
.