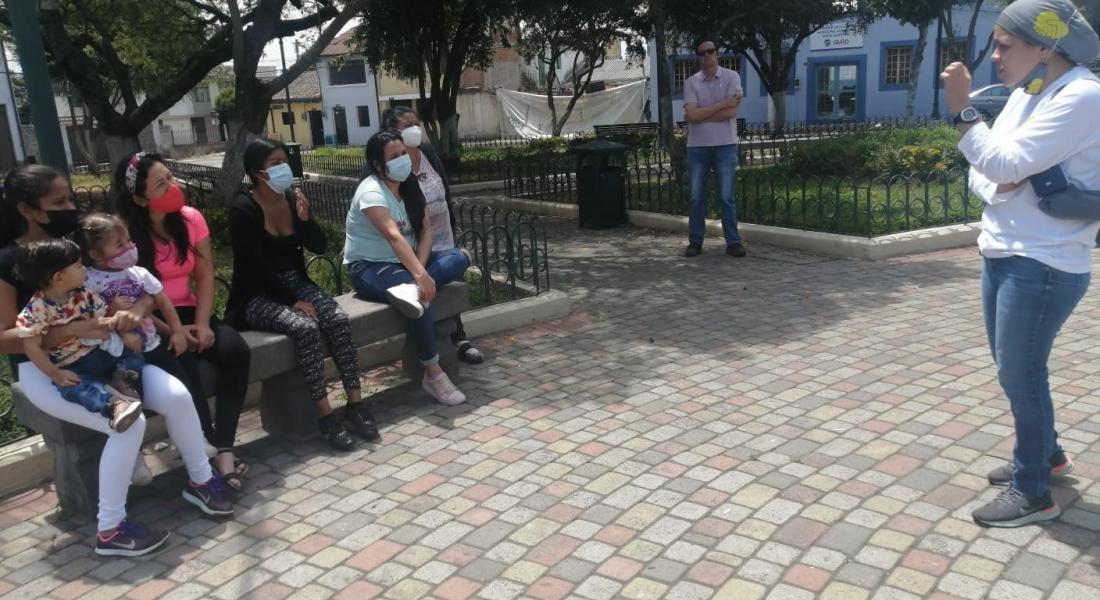 On Monday, August 2…
Currently, I am working on creating an online Facebook page where the women I am working with can advertise their new businesses. It has been really fun for me to be in charge of branding and use my creativity and digital marketing skills for it! Additionally, I have been working on advertising and community outreach a ton to try to connect with more organizations, build connections with them, and connect with more Venezuelan women.
This week I am particularly looking forward to the meetings my program director and I have planned! Today we have a meeting with a man who is offering us some of his land for the Venezuelan women we are working with and their families to use. And on Saturday, we have a meeting where members of our community, Sis Help Zámbiza, will come together for the first time! It is in partnership with another organization I found that helps Venezuelan migrants in Ecuador called Chamos Venezolanos. They will be meeting with one of the organization's directors to see how they can specifically help out the members of our community. I will be joining in through Zoom, which I am really looking forward to. So far, we have around ten of our community members attending.
For the cultural component of my virtual internship, I love everything I have been learning! I especially enjoy the buddy chats I have every Wednesday with Ecuadorians who are close to my age. Just getting to talk to them and learn about their everyday lives and the different components of Ecuadorian culture is an immeasurable experience for me. As a virtual intern, it makes me feel like I am really able to understand and experience Ecuador even though I am not physically there. Some of my favorite things I have learned from some of my buddies so far are the folktales of Ecuadorian culture that they learn as children, the most popular musical artists in Ecuador currently, and their favorite places to spend time in their hometowns.