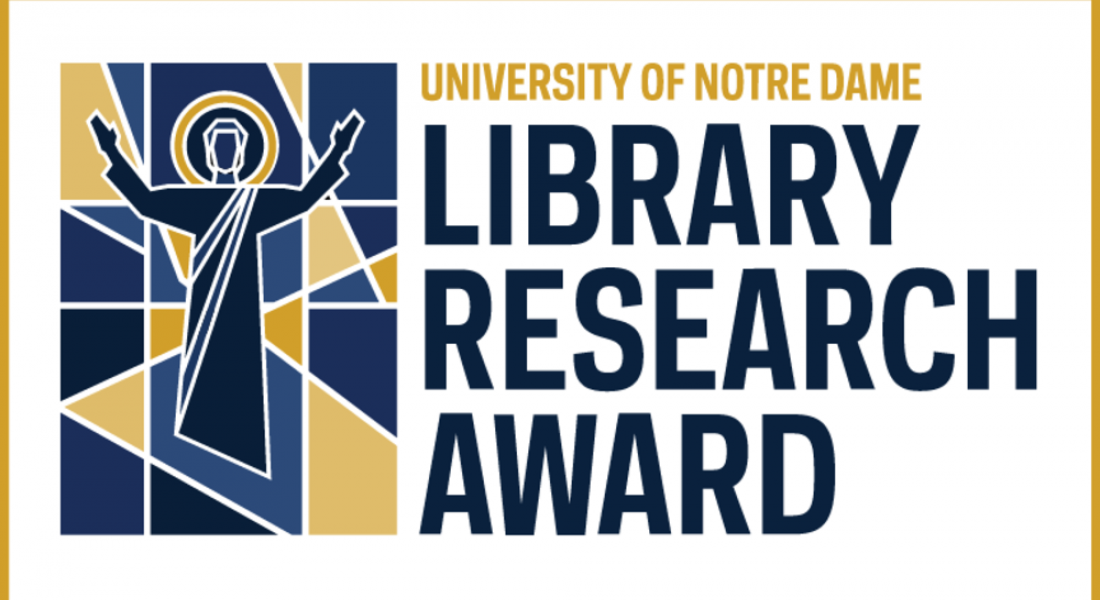 Two Kellogg International Scholar alumni and an International Development Studies minor aluma have been named winners of 2020 University of Notre Dame Library Research Awards, among six other University of Notre Dame students who were also recognized.
This annual award, given by the Hesburgh Libraries, is earned by undergraduate students who demonstrate excellence in research skills by using a breadth of library resources and services for their course assignments, research projects, and creative endeavors.
"Hesburgh Libraries is committed to Notre Dame's mission of advancing undergraduate research and scholarship," said Edward H. Arnold University Librarian Diane Parr Walker. "The 2020 Library Research Award winners have used library expertise, resources, services, and spaces to build research skills for academic success that will also serve them well beyond graduation."
Typically, the awards are presented in the spring during an in-person ceremony at Hesburgh Library, where students celebrate their accomplishments with their family, friends, and mentors. This year, the COVID-19 pandemic disrupted the timing and nature of this annual event. Students were given a deadline extension and notified of this honor during the summer.
Kellogg International Scholar Kevin Angell '20  (Economics)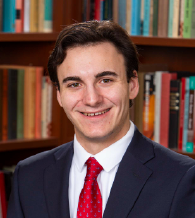 Kevin Angell's essay won first prize in the capstone project or senior thesis category for his senior thesis, "Professional Innovation? An Analysis of Legislative Professionalism and Legislative Innovation." Advised by Jeffrey Harden, Andrew J. McKenna Family Associate Professor in the Department of Political Science, Angell evaluated legislative professionalism's impact on how quickly legislatures innovate by quantitatively testing a theorized link between professionalism and innovation.
Angell used OneSearch, combined with other tools, to identify existing scholarship in the broader subfield of legislative politics. "Using the library's print collection and Interlibrary Loan service, I was able to obtain copies of the needed material. This material helped me learn from existing scholarship to determine what areas of my thesis could contribute new understanding," said Angell.
With help from the Navari Family Center for Digital Scholarship, Angell also took advantage of the many specialized software accessible through the Libraries, such as Stata, LaTex, and CurateND.
When students started distance learning due to COVID-19, Angell consulted librarian Mark Robison who introduced him to HathiTrust for emergency online access to digitized primary sources from the general collection. "With online access to [digitized] print material and continued remote access to journal articles provided by the library's databases, I was able to properly analyze existing scholarship and draw from it to answer my research question."
Kellogg International Scholar Lauren Jhin '20 (Psychology)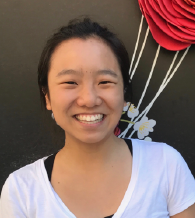 Lauren Jhin earned second prize in the capstone project or senior thesis category for her senior thesis, "Collaborative Space Design in College Campus Libraries: Partnering with the University of Notre Dame's Hesburgh Library to Evaluate Collaborative Spaces." With guidance from her adviser, Kim Rollings, assistant professor in the School of Architecture, Jhin's thesis assessed Hesburgh Library's renovated spaces on the first and second floors and its effectiveness in promoting collaborative work.
When beginning her literature review process, Jhin consulted with Cheri Smith, psychology librarian and program director for Teaching, Research and User Services. She learned how to use library resources such as OneSearch, ND Catalog, and Google Scholar to identify relevant sources. "Additionally, Jennifer Parker, the architecture librarian, introduced me to RefWorks, a citation management software, that I used to quickly enter sources into RefWorks via links embedded in search databases and efficiently review the sources," said Jhin. "I relied on the library's large Mac computers and screens to view scholarly articles and my thesis simultaneously, expediting the review process."
When collecting data, Jhin sought support from Hesburgh Library faculty and staff to coordinate user observation, distribute questionnaires, and conduct interviews. For the final formatting of her thesis, Jhin discovered resources in the Navari Family Center for Digital Scholarship to visualize her data. Media Corps choaches introduced her to tools for creating infographics, and Eric Morgan, digital initiatives librarian, taught her how to bind her thesis into a book. Jhin said, "All three phases of my project benefited from the library's digital and print sources, software, physical equipment, spaces and renovation information, and library staff."
Navari Family Center for Digital Scholarship Award Category
The Navari Family Center for Digital Scholarship (NFCDS) award is a specialty submission category and a new addition to the Library Research Award. This award recognizes excellence in leveraging digital scholarship resources, tools, and methodologies in your project.
International Development Studies Minor Dayonni Phillips '20 (Anthropology)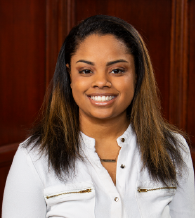 Dayonni Phillips won a NFCDS award for her senior thesis and senior capstone project, "You Control the Media, You Control the Masses; The Implementation of a Ban on Isla Mujeres, Mexico: The Intersection of Norms, Law, and Economy." Phillips was advised by Alex Chávez, assistant professor in the Department of Anthropology.
Phillips took advantage of the Fall Thesis Camp – a research and writing camp offered by the Hesburgh Libraries during fall break – which taught her how to set goals, introduced citation management software, and helped her make progress on her projects.
Phillips also leveraged specialty software available through the Hesburgh Library, such as NVivo, Atlas.ti, and Zotero. "Julie Vecchio, assistant director for the Navari Family Center for Digital Scholarship, taught me how to use the transcript station in Hesburgh Library with the Express Scribe software to transcribe my transcripts for both projects," said Phillips. Similarly, Eric Morgan, digital initiatives librarian, assisted with text analysis and introduced Distant Reader – a software that allows researchers to read and analyze large volumes of textual material quickly. Phillips said, "This software was essential in saving me time as I was able to study hundreds of files and documents in a timely manner that would have been impossible otherwise with my time constraint."
This article is adapted from one that originally appeared at al.nd.edu.