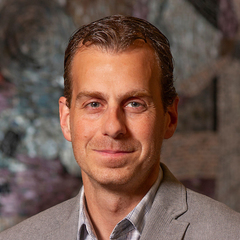 Kellogg Institute Faculty Fellow Alexandros Taflanidis, professor of Civil and Environmental Engineering and Earth Sciences, has been awarded the 2021 Walter L. Huber Civil Engineering Research Prize from the America Society of Civil Engineers (ASCE). 
The Huber Prize, considered the most significant mid-career research achievement award in all areas of civil engineering, has been presented annually since 1949.
Taflanidis was cited for "enhancing the resilience of communities to natural hazards such as hurricanes and earthquakes through decision-support tools and comprehensive risk assessment frameworks that leverage the integration of advanced statistical computing and machine learning methods."

The award will be presented during the ASCE Virtual Engineering Mechanics Institute and Probabilistic Mechanics and Reliability Conference in May 2021.
Taflanidis said he was honored by the recognition of his individual contributions in the field and added: "I believe the award also recognizes that these contributions were possible thanks to collaborations at Notre Dame with colleagues who share my commitment to using advanced scientific computing to improve the resilience of our communities against natural hazards.
"The award also demonstrates that if we remain dedicated to translating our academic research, we can impact policy decisions in some of our most vulnerable communities."
Taflanidis joined the Notre Dame Engineering faculty in 2008. He holds a concurrent appointment in Aerospace and Mechanical Engineering.
This announcement originally appeared at engineering.nd.edu.