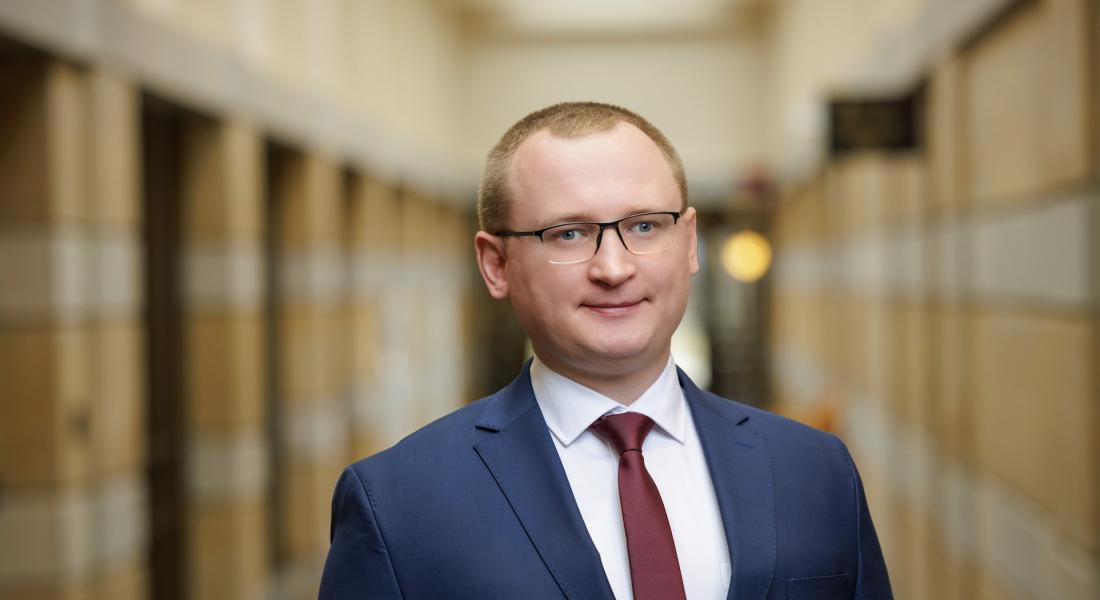 Kellogg Visiting Fellow Nazarii Stetsyk recently was selected on a competitive basis as a National Expert within the EU Project 'Support to Justice Sector Reforms and Digitalization in Ukraine' (Pravo-Justice II).
Stetsyk will provide his expertise on the improvement of the status and functions of judiciary governance bodies, assessment of draft legislation on judiciary governance and reform, as well as on strengthening capacities of Ukrainian judiciary towards adjudication for war crimes and other violations of International Humanitarian Law. 
The Support to Justice Sector Reforms and Digitalization in Ukraine (Pravo-Justice) project, implemented by Expertise France (EF) with funding from the European Union, accompanies Ukrainian authorities in the process of comprehensive justice sector reform, in line with the EU-Ukraine Association Agreement, European standards, and comparative best practices. 
On June 23, 2022, the European Council granted candidate status to Ukraine. It invited the European Commission to report to the Council on the fulfillment of the conditions specified in the Commission's opinion on the membership application as part of the Commission's regular enlargement package. The Council will decide on further steps once all these conditions are fully met.
At the special European Council meeting in February 2023, EU leaders acknowledged the considerable effort that Ukraine has made under very difficult circumstances to meet the objectives underpinning its candidate status. The leaders also encouraged Ukraine to fulfill the conditions specified in the Commission's opinion to advance towards future EU membership.
Stetsyk is an associate professor in the Department of Theory and Philosophy of Law at Ivan Franko National University of Lviv (Ukraine). His research interests relate to theoretical and comparative issues of case law practice. He teaches courses on international and European standards of human rights, the right to a fair trial, and human rights in case law practice.