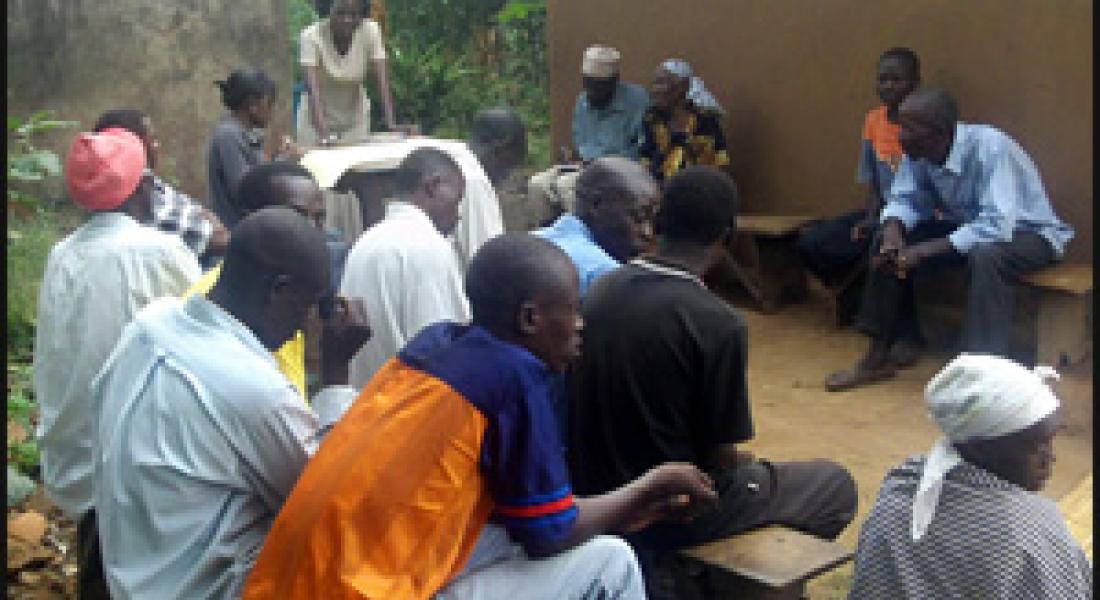 When Dennis Haraszko, our new senior research specialist, joined the Ford Program in March, he took on a big portfolio: integrating research with on-site community development projects in Africa as well as program development, strategic partnerships, communications and fundraising.
One of his first activities on the job was to visit the Ford Program's community engagement site in Nnindye, Uganda. He writes:
"My community development work has taken me across Africa, from the arid, isolated shores of the Djibouti coast, to the edges of the Sahara at Timbuktu, to the Copper Belt of Zambia. In more than a decade of community meetings, I've heard local residents extol the benefits that a project has brought them—a tap of running water that never in their wildest dreams had they imagined would reach their community, for example.
"But until I participated in a Parish Development Council meeting in Nnindye on April 24, I'd never heard members of a community share with such emotion and appreciation their sincere thanks for the time and effort taken by program staff to work, to listen, and to partner.
"That meeting demonstrated to me that the Ford Program is staying true to its ideal of collaboration. Although building such a relationship may be time consuming—and even frustrating as days lead to months before ground is broken on a new community garden or the village health team starts to prioritize skills needed to improve health monitoring—the partnership that results is priceless.
"I look forward to building on the relationships the Ford Program has established with the community and our partners at Uganda Martyrs University (UMU)—and to working alongside the residents of Nnindye as they identify, prioritize, and address the challenges that most drastically impact their economic and social well-being.