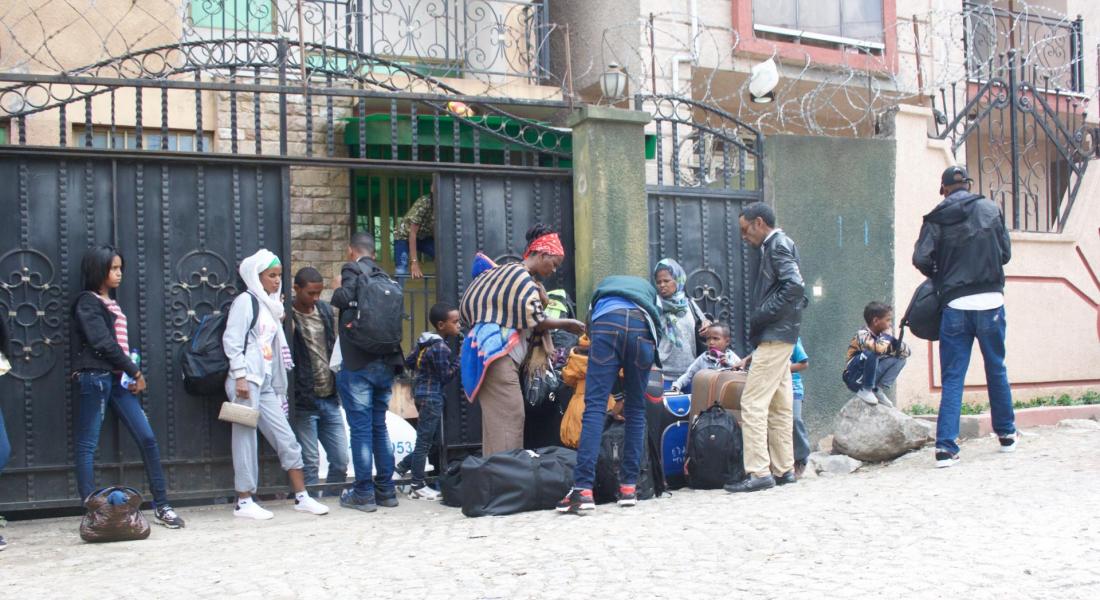 A major refugee resettlement initiative being studied by the Ford Program in Human Development Studies and Solidarity has been recognized by the United Nations.  
The Humanitarian Corridors project recently became the European regional winner of the UNHCR's Nansen Refugee Award, a prestigious annual prize honoring those who have gone to extraordinary lengths to support forcibly displaced and stateless people.
Humanitarian Corridors is a partnership organized by religious organizations that offers safe and legal passage from camps in Africa to Europe, along with resettlement assistance. According to UNHCR, the UN's refugee agency, the initiative has brought more than 2,000 refugees to Italy and 350 to France in less than four years.
The Ford Program's Clemens Sedmak and Ilaria Schnyder von Wartensee are conducting an evaluation of a segment of the project that has given several hundred refugees legal passage from Ethiopia to Italy. In the past two years, the two researchers have been in contact with nearly five dozen dioceses to evaluate the complex process of integration.
Schnyder, who traveled with some of the refugees to Italy, called the initiative "an important and innovative step for the safe and legal relocation of refugees in the European Union."
"It has been fascinating to be part of this process and to be able to study the complexity of such initiative in such a deeper way and with a longitudinal perspective, from the refugees' pre-departure to their arrival, resettlement and integration," she said. "As researchers, we are in a unique position."
Schnyder is a research assistant professor with the Ford Program and Sedmak is a Kellogg Institute faculty fellow, a professor of social ethics in the Keough School of Global Affairs, and an advisor in Catholic social tradition in the Center for Social Concerns.