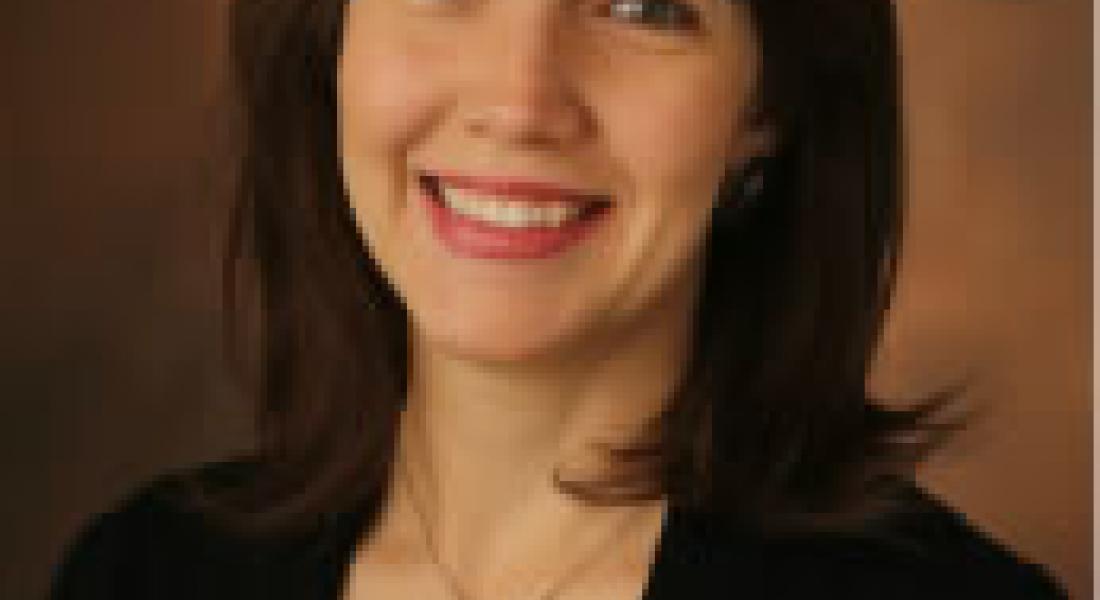 Kellogg Dissertation Year Fellow Nara Pavão has won the 2016 Eli J. and Helen Shaheen Graduate School Award, the highest honor bestowed on Notre Dame graduate students. A Brazilian Fulbright PhD Fellow who received her PhD in political science in August 2015, Pavão accepted the award in the social science category during a ceremony on May 13.
Faculty Fellow Scott Mainwaring, who advised Pavão's dissertation, called it one of the best he has supervised in his 33 years at Notre Dame.
"Nara wrote a sophisticated and pioneering multi-methods dissertation on an innovative subject: why voters support corrupt politicians," he said. 
"My dissertation promotes the understanding of why corruption persists under democratic systems," Pavão explained. She studied corruption, public opinion, and voting behavior in Brazil in particular, but extended her investigation of electoral accountability in a cross-national analysis.
"The Kellogg Institute was a key source of support throughout the course of my PhD, not only by offering me resources to conduct my research, but also by giving me the chance to be part of an intellectually vibrant community of inspiring scholars," Pavão said recently. 
In addition to forming close bonds with faculty members and other students, she contributed to the greater Kellogg community in a new way in her last year at Notre Dame. With PhD Fellow Fernando Bizzarro, she co-organized "30 Years of Democracy in Brazil," a workshop that brought together leading experts in Brazilian democracy studies and up-and-coming PhD students from Brazil.
Pavão spent the 2015–16 academic year as a postdoctoral fellow at the Center for the Study of Democratic Institutions at Vanderbilt University. In September, she returns to Brazil to teach for four years, a condition of her Fulbright fellowship. She has accepted a four-year visiting professorship at the Federal University of Pernambuco (UFPE), which has one of Brazil's best political science departments.
"Based on her early career record and her pioneering dissertation, Nara is very likely to become one of Brazil's best political scientists and to remain engaged with political science at an international level if she remains in Brazil," said Mainwaring. "I am also confident that if she pursues a career in the US after she fulfills her Fulbright obligation, she will be very successful."
This is the second time in four years that a member of the Kellogg graduate student community has won the Shaheen Award.  Kellogg PhD Fellow Carlos Gervasoni, now at Universidad Torcuato Di Tella in Buenos Aires, received the social science honor in 2012.
The Shaheen Awards, which carry a $2,500 cash prize, recognize one outstanding graduate student from each of the four divisions of the Graduate School: humanities, social sciences, science, and engineering. The awards recognize excellence in any one or a number of areas: grades, research and publications, fellowships or other awards, teaching, and mentoring.
The Kellogg Institute for International Studies, part of the University of Notre Dame's new Keough School of Global Affairs, is an interdisciplinary community of scholars and students from across the University and around the world that promotes research, provides educational opportunities, and builds linkages related to two topics critical to our world—democracy and human development.