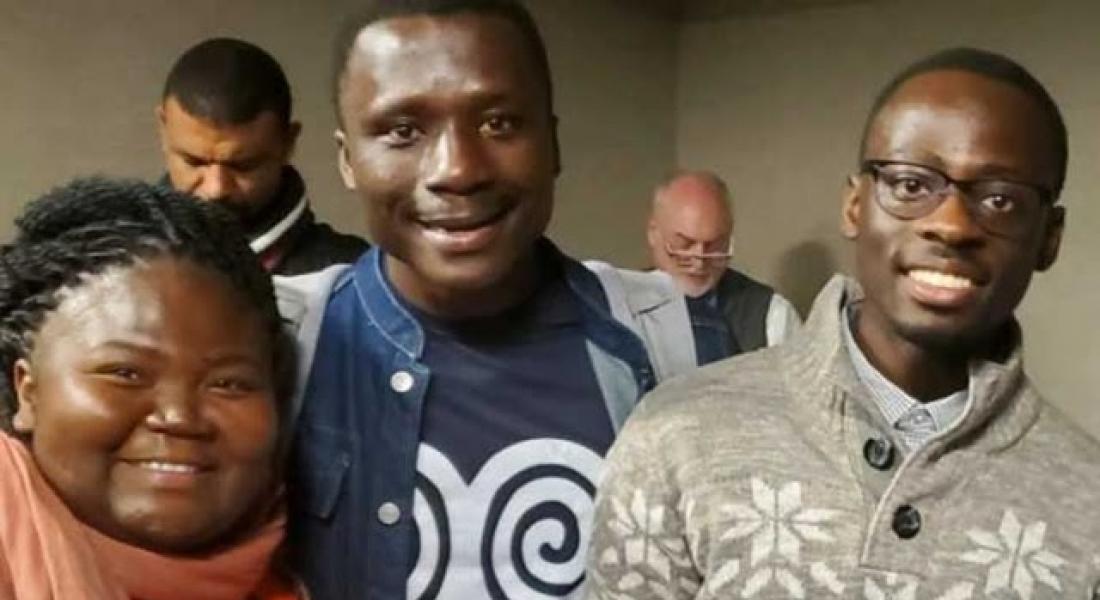 Congratulations to former Kellogg International Scholar Bright Gyamfi '16, who won the 2019 award from the Ghana Studies Association Conference Paper Prize for Emerging Scholars for his paper, "Ghanaian Intellectuals and the Struggle to Decenter African Studies." He presented the paper at the 3rd Triennial Conference at the University of Ghana in Accra in July.
During his time at Notre Dame, Gyamfi (pictured right) received a Kellogg Experiencing the World Fellowship and a Kellogg/Kroc Undergraduate Research Grant to analyze the development of the Ghanian history curriculum. He was a recipient of the US Department of State's Benjamin A. Gilman International Scholarship. After his undergraduate studies, he was awarded the Thomas J. McMahon IV Endowment for Excellence for the Pursuit of Scholarship at the University of Oxford, where he earned an MSc in African Studies.
Gyamfi is currently pursuing a PhD in history at Northwestern University, where his research focuses on West African intellectual history, nationalism, Pan-Africanism, and institutes of African studies.