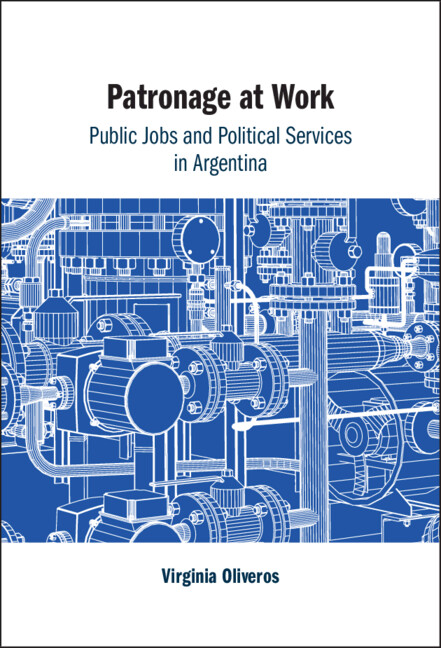 Patronage at Work: Public Jobs and Political Services in Argentina (Cambridge University Press) by former Visiting Fellow Virginia Oliveros (2019-20) has been honored with the 2021 Donna Lee Van Cott Best Book Award by the Section on Political Institutions of the Latin American Studies Association (LASA).
The book, which she finished during her Kellogg visiting fellowship, discusses the issue of "patronage employees" who receive jobs from politicians in exchange for a wide range of political services. It looks at how patronage works and its effects on political outcomes. Drawing on in-depth interviews, survey data, and survey experiments in Argentina, the book provides a systematic analysis of the political activities of mid and low-level public employees in Latin America. 
Oliveros is an associate professor of political science and an associate research fellow at the Center for Inter-American Policy and Research and the Roger Thayer Stone Center for Latin American Studies at Tulane University. She earned her PhD from Columbia University.