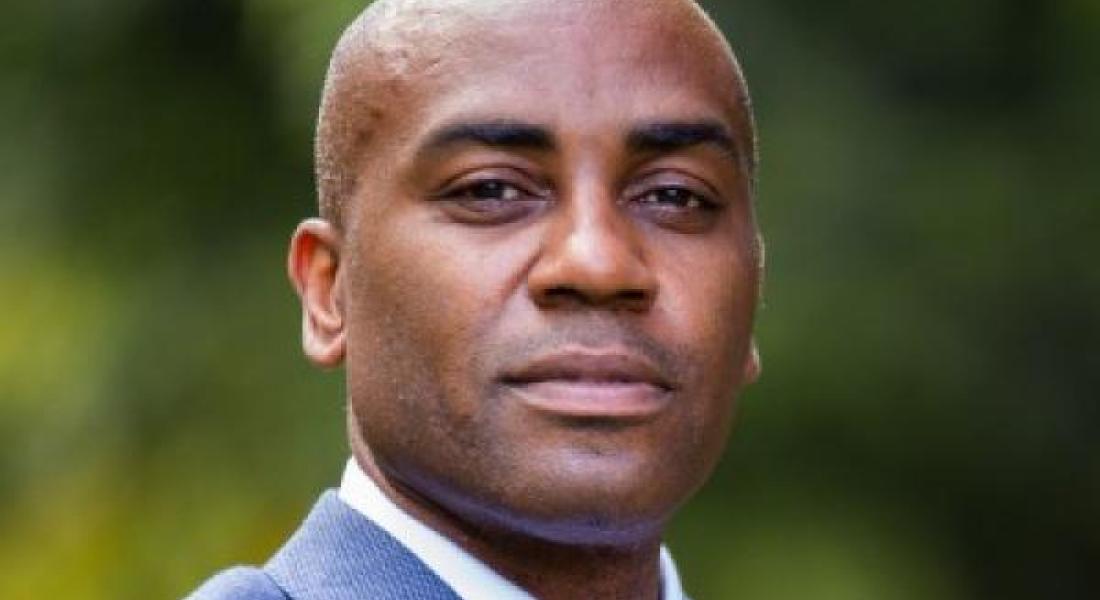 Kellogg Institute Faculty Fellow Ernest Morrell, the associate dean for the humanities and equity in the University of Notre Dame College of Arts and Letters and the director of the Center for Literacy Education, has been elected to the National Academy of Education.
The Academy advances high-quality research that improves education quality and practice. Members are elected on the basis of outstanding scholarship related to education.
In addition to serving as associate dean and directing the Center for Literacy Education, Morrell is the Coyle Professor in Literacy Education, a professor in the departments of English and Africana Studies, a fellow in the Institute for Educational Initiatives, and a faculty affiliate of the Notre Dame Initiative on Race and Resilience.
"Ernest's innovative research and practice have shown how we can impact the lives of students around the country," said Kellogg Faculty Fellow Mark Berends, the Hackett Family Director of the Institute for Educational Initiatives. "He is well-deserving of this honor."
"It is the highest honor bestowed in our field, and I am absolutely humbled by it," Morrell said. "To be included amongst the membership of the National Academy represents both a recognition and a challenge. With all that schools and students face these days, we need to make certain that we are forming the next generation of scholars and educators and that we bring the best of educational research to policy and practice. This has been my life's work, and I am ready to take it to the next level through my work in the Academy."
Morrell's research focuses on how the use of popular culture in the classroom can successfully engage urban youth and communities and on translanguaging – the idea that students can maximize their learning by using the many different languages they use in their everyday lives. He also co-designed the first AP seminar on the African diaspora, and his work was featured in Notre Dame's award-winning "What Would You Fight For" series last fall.
Since 2015, Morrell has been annually ranked among the top university-based education scholars in the RHSU Edu-Scholar Public Influence Rankings published by EdWeek. He is the director of the National Council of Teachers of English James R. Squire Office for Policy Research in the English Language Arts, an elected fellow of the American Educational Research Association, a past president of the National Council of Teachers of English and a co-convener of the African Diaspora International Research Network. He has written 90 articles, research briefs and book chapters and 10 scholarly monographs, including Educating Harlem: A Century of Schooling and Resistance in a Black Community (Columbia, 2020).
Morrell is one of 17 newly elected members who will be inducted November 6 in Washington, DC. Academy members are elected on the basis of outstanding scholarship related to education. Nominations are submitted by individual Academy members once a year for review and election by the organization's membership.