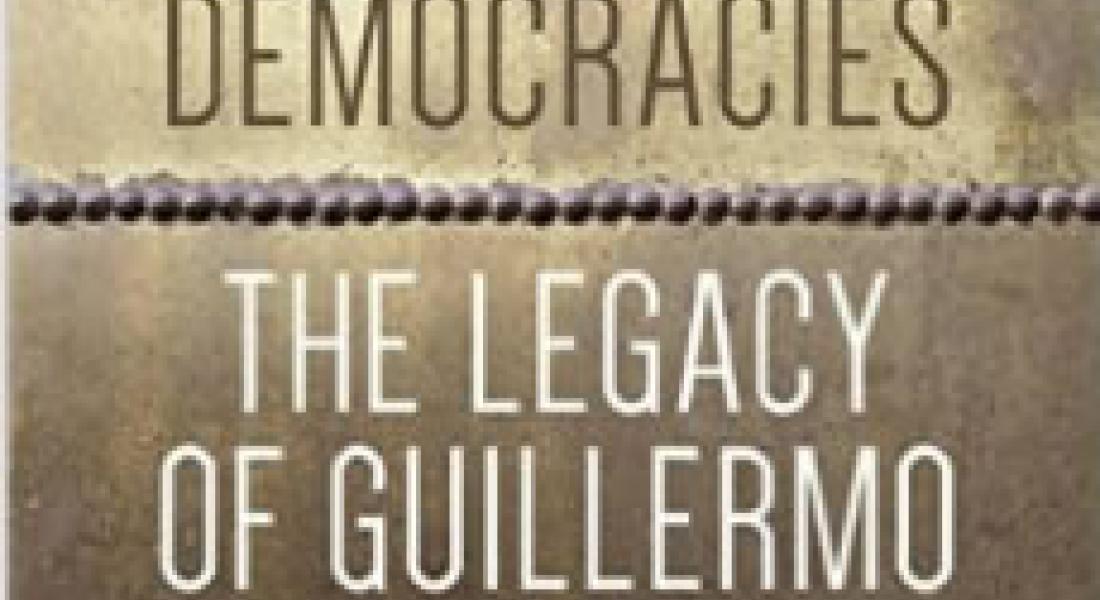 A new collected volume celebrates the visionary work of Guillermo O'Donnell, Latin America's most eminent political scientist and the Kellogg Institute's founding academic director.
Reflections on Uneven Democracies: The Legacy of Guillermo O'Donnell (Johns Hopkins University Press, 2014) was co-edited by Daniel Brinks (University of Texas at Austin), Marcelo Leiras (Universidad de San Andrés, Argentina), and Faculty Fellow Scott Mainwaring, all of whom worked closely with O'Donnell as PhD students and/or colleagues over many years.
Growing out of a 2012 Kellogg conference in Buenos Aires that focused on O'Donnell's many contributions to democratization studies and his active engagement in the real world of politics in Latin America, the book honors O'Donnell's legacy by advancing debates he initiated on the nature of the region's authoritarian regimes, the dynamics of transitions from authoritarian rule, and on the imperative to improve the quality of new democracies.
"What sets this book apart is its systematic effort to explore O'Donnell's impact on subsequent scholarship, assess the current state of the field, and break new conceptual, theoretical, and empirical ground in democracy studies," says former Visiting Fellow Kenneth Roberts of Cornell University.
Contributors include two generations of distinguished scholars in Latin American politics and democratization studies, including two of O'Donnell's closest collaborators, Philippe Schmitter and Laurence Whitehead, and many former students and Kellogg colleagues. Brinks, Carlos Gervasoni, Lucas González, Leiras, and Aníbal Pérez-Liñán are Notre Dame PhDs; Steve Levitsky, James McGuire, Timothy Power, and Jorge Vargas Cullell are former visiting fellows, and Mainwaring and Robert Fishman faculty fellows.
According to Susan Stokes of Yale University, "The pieces build to a contribution that is reminiscent of O'Donnell himself: brilliant, quirky, important."