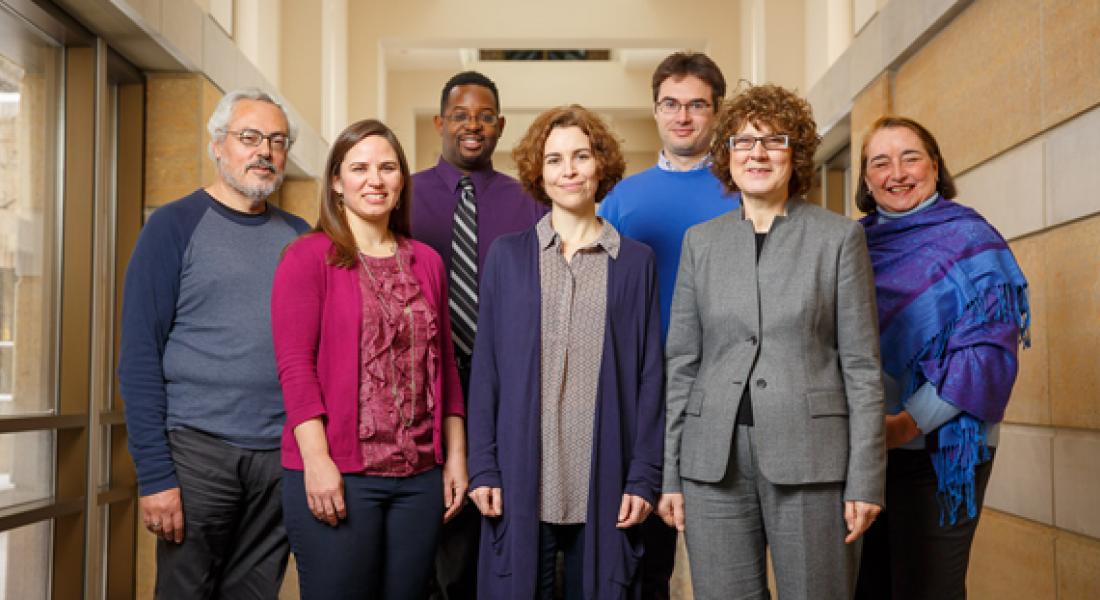 Five new visiting fellows bring their diverse backgrounds and academic pursuits to the Kellogg Institute this semester. With disciplines ranging from political science and economics to theology and law, the new fellows will conduct independent and collaborative research related to core Kellogg themes of democracy and human development.
The new visiting fellows join two scholars who hold academic-year appointments:
Kristin McKie, a scholar of government and African studies at St. Lawrence, is working on a book manuscript that explores how constitutional limits on executive power become institutionalized in new democracies, especially in relation to levels of party competition.
George Tsebelis, a political scientist at the University of Michigan and native of Greece, is exploring questions related to constitutional choices and their potential outcomes on institutions, growth and welfare, and individual and human rights in both democratic and nondemocratic countries.
Guest scholars Mark Christensen, Stefanus Hendrianto, SJ, and Kiwoong Yang are also in residence at Kellogg this academic year.
Contact: Denise Wright, Program Coordinator, dwright1@nd.edu or 574-631-8523