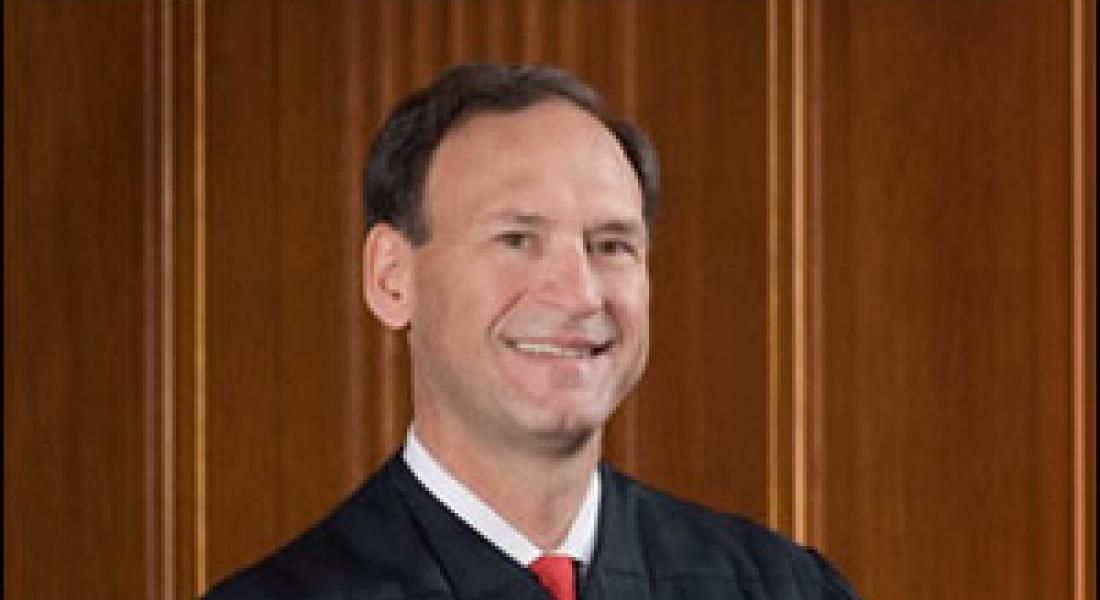 US Supreme Court Associate Justice Samuel Anthony Alito, Jr., will speak at the Kellogg Institute in November at the launch of the newly published book, Italian Constitutional Justice in Global Context (Oxford University Press), coauthored by Kellogg Director and Professor of Law Paolo Carozza.
Altito's senior thesis at Princeton University was on the Italian Constitutional Court (ItCC), the focus of the new book.
Written by Carozza, Vittoria Barsotti, Marta Cartabia, and former Visiting Fellow Andrea Simoncini, the study offers a comprehensive analysis of the ItCC, which represents one of the world's strongest and most successful examples of constitutional judicial review. The book is the first published in English on the Court.
The book launch and discussion will take place at 4 p.m., Wednesday, November 18, in the Hesburgh Center Auditorium. In addition to Alito, panelists will include Simoncini and O'Toole Professor of Constitutional Law Anthony J. Bellia.
A reception and book signing will follow. The discussion is cosponsored by the Kellogg Institute for International Studies, the Potenziani Program in Constitutional Studies, the Keough School of Global Affairs, and Notre Dame Law School.
Alito was nominated to the Supreme Court by President George W. Bush on Oct. 31, 2005, to replace retiring Supreme Court Justice Sandra Day O'Connor. He was confirmed by the Senate in January 2006 and became the 110th justice on the court.
A native of New Jersey, Alito is a graduate of Princeton University and earned his juris doctor degree in 1975 from Yale Law School, where he served as an editor for the Yale Law Journal.
In 1990 George H. W. Bush chose Alito to serve as a judge on the US Court of Appeals for the Third Circuit where he served for 16 years. From 1987 to 1990 Alito was the United States attorney for the District of New Jersey. He was deputy assistant attorney general in the Office of Legal Counsel from 1985 to 1987, and served as an assistant to the solicitor general in the Justice Department from 1981 to 1985.
Another highlight of Alito's visit to Notre Dame will be a conversation with Notre Dame law students on Thursday, November 19, from 4 p.m. to 5 p.m. in the Patrick F. McCartan Courtroom, followed by a reception in Eck Commons.  The Law School will hold a lottery for students to be seated in the courtroom. An additional room will stream the event to enable other students to view the event.