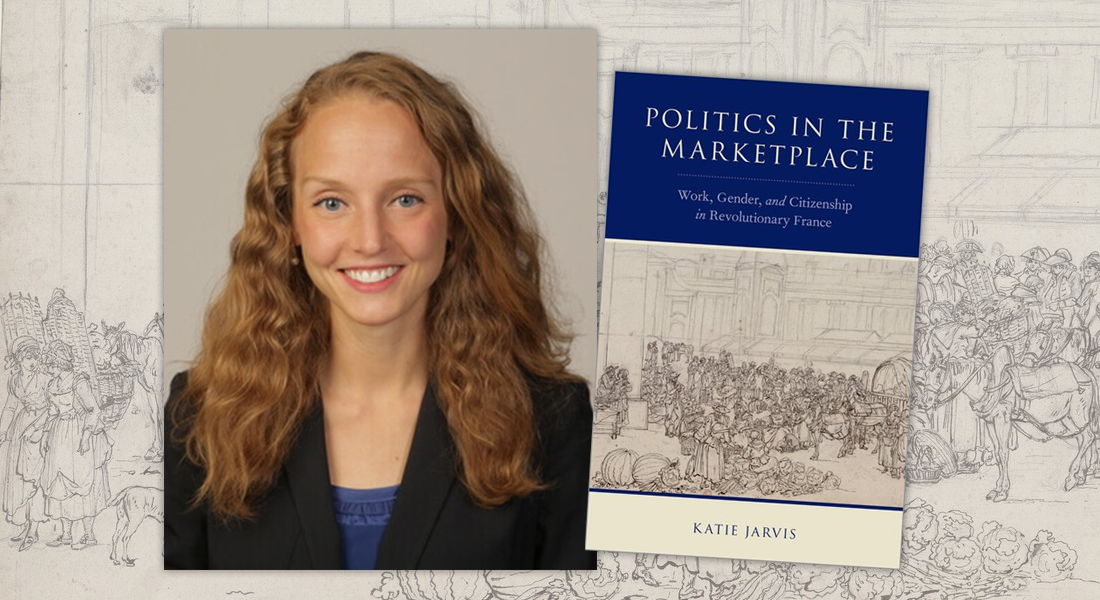 Kellogg Faculty Fellow Katie Jarvis (history) has been awarded the 2020 Louis A. Gottschalk Prize from the American Society for Eighteenth-Century Studies (ASECS) for her book Politics in the Marketplace: Work, Gender, and Citizenship in Revolutionary France (Oxford University Press, 2019). The prize is given annually to the best scholarly book on an eighteenth-century subject.
In its announcement, the ASECS states, "This book about the French revolution is itself revolutionary," characterizing the work as "a remarkable feat of investigative historicism."
The book presents the feminine trajectory through The French Revolution, reexamining work, gender, and citizenship in the development of a modern democracy. She argues that in fact it was the "Dames of Halle" – Parisian market women – that shaped the nature of burgeoning democracy and capitalism, developing a new conception of Revolutionary citizenship based in public service and social experience.
"Jarvis's masterful prose is novelistic in its ability to conjure up the market stalls of Revolutionary France with upholstered descriptions of objects and things," according to ASECS release. It concludes, "This sophisticated book will appeal to anyone interested in economic history, public and private spheres, and women's political activity."
The American Society for Eighteenth-Century Studies is a not-for-profit educational organization founded to promote the study of all aspects of the eighteenth century. It sponsors conferences, awards research fellowships and prizes, and publishes Eighteenth-Century Studies and Studies in Eighteenth-Century Culture. 
Jarvis is currently working on a second book project, Democratizing Forgiveness: Reconciling Citizens in Revolutionary France, which is supported by a Kellogg Faculty Research Grant.