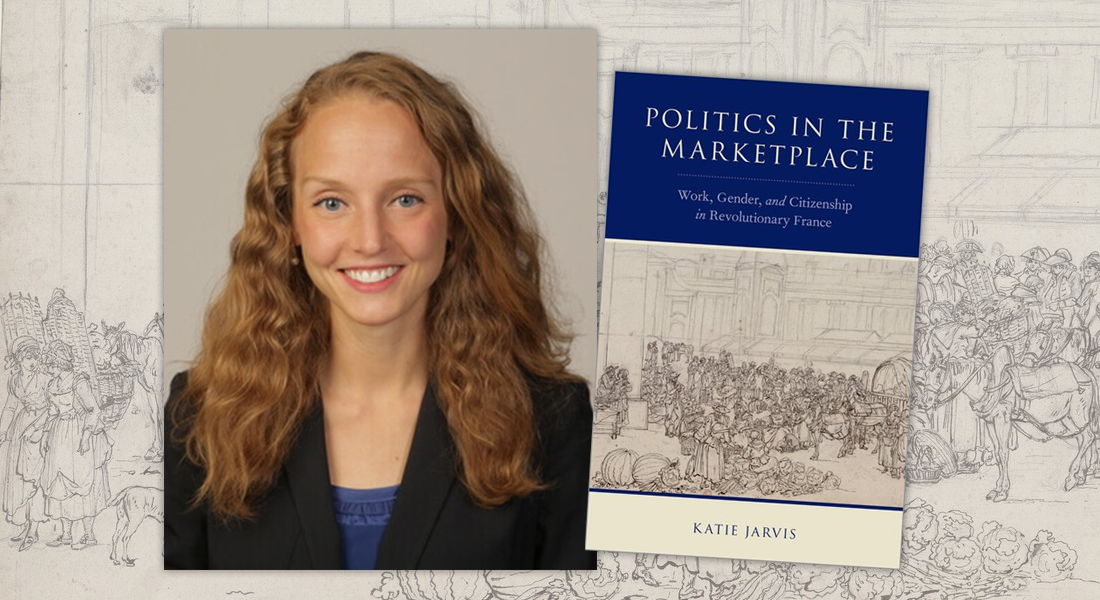 Faculty Fellow Katie Jarvis (history) has written a new book that examines how one unlikely group – Parisian market women – played an influential role in shaping the meaning of citizenship in revolutionary France. 
Politics in the Marketplace: Work, Gender and Citizenship in Revolutionary France argues that the women known as the "Dames de Halle" shaped the nature of burgeoning democracy and capitalism through their everyday work of selling food in the capital. 
"While haggling over price controls, fair taxes, and acceptable currency, the Dames and their clients negotiated tenuous economic and social contracts in tandem, remaking longstanding Old Regime practices...Their notion of citizenship portrayed useful work, rather than gender, as the cornerstone of civic legitimacy," a description from the book's publisher, Oxford University Press, said. 
It added: "Jarvis challenges the interpretation that the Revolution launched an inherently masculine trajectory for citizenship and reexamines work, gender, and citizenship at the cusp of modern democracy." 
Jarvis, a historian who specializes in popular politics during the French Revolution, gender history, and the intersection of social and cultural history, said researching Politics in the Marketplace led her to become part the Kellogg Institute. 
"The themes I began to explore inspired me to join Kellogg," she said. 
Jarvis is currently working on a second book project, Democratizing Forgiveness: Reconciling Citizens in Revolutionary France, which is supported by a Kellogg Faculty Research Grant.