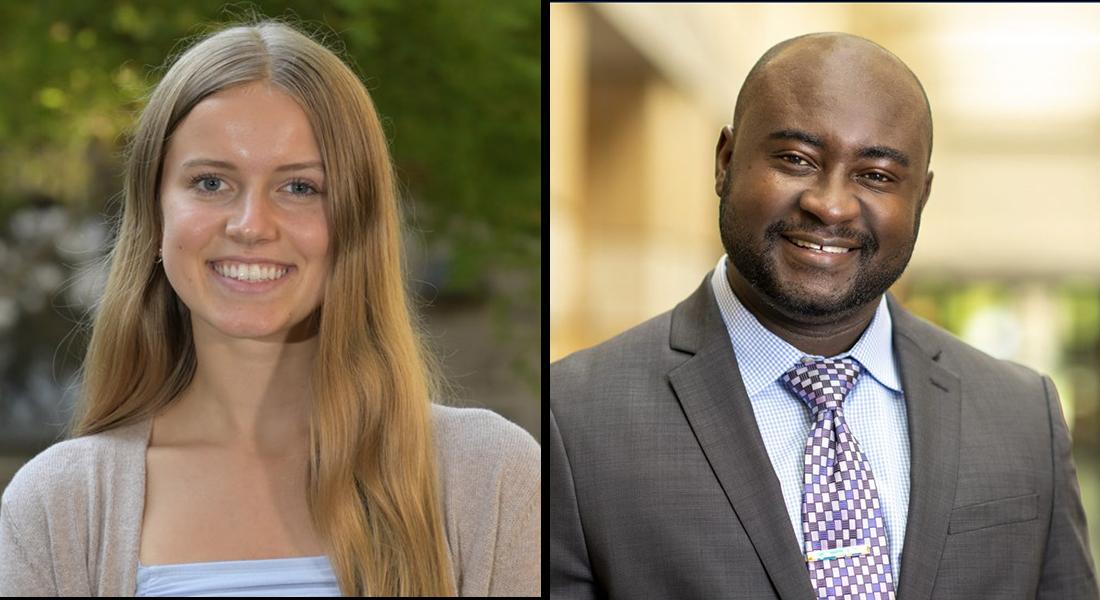 Kellogg International Scholar Anna Mittag '24 has coauthored an open-access paper in the journal Environmental Research Letters. "Farmer–Herder Conflicts in Sub-Saharan Africa: Drivers, Impacts, and Resolution and Peacebuilding Strategies" was written by Mittag along with her International Scholars Program (ISP) adviser Ellis Adjei Adams, a Kellogg faculty fellow, as well as Audrey Thill, who graduated in 2023 with a Masters of Global Affairs from the Keough School, and Elias Danyi Kuusaana, an associate professor at the SD Dombo University of Business and Integrated Development Studies, Ghana.
Mittag is a senior studying chemical engineering and poverty studies with research interests in sustainability, environmental justice, public health, and human rights. Through ISP, she works with Adams on research surrounding human-water interactions in the Global South.
"It has been an amazing experience working with her," shared Adams recently, touting the article. Mittag's roles in their projects consist mainly of literature reviews, qualitative data analysis, and draft revisions. 
Outside of ISP, Mittag has been involved in research at the WATER Lab at Notre Dame and at the Laboratory for Renewable Nanomaterials at the University of Maine. Her work at the University of Maine was funded by the National Science Foundation, and through the opportunity she was able to publish a paper. Mittag has presented her own work and Adams' research at a number of conferences and events. Last year, she traveled to the UNC Water and Health Conference through a Kellogg grant in order to present Adams' work on water journeys.