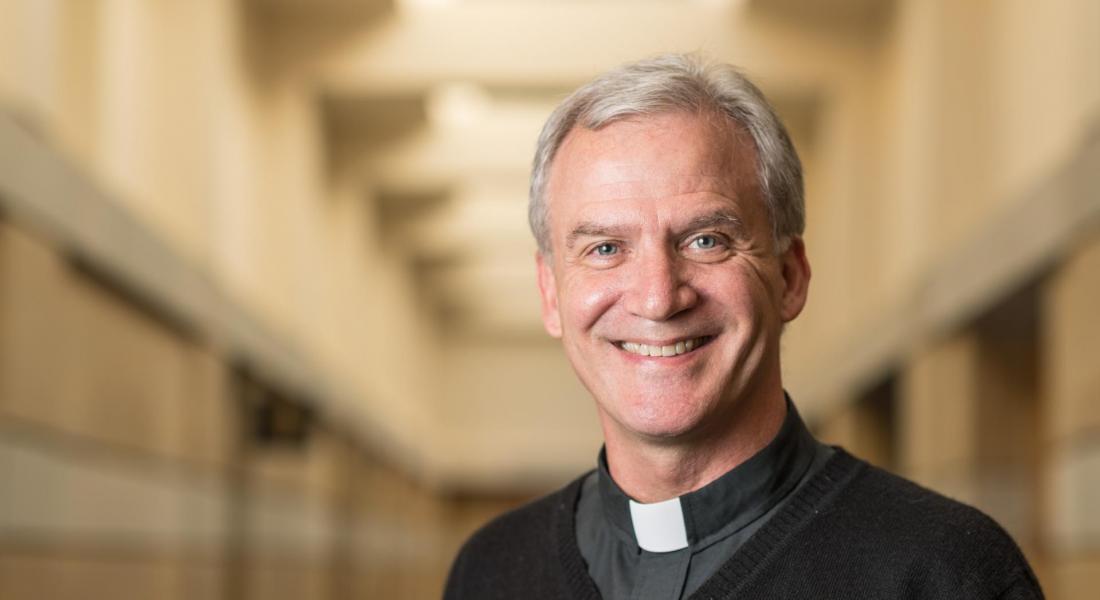 Faculty Fellow Rev. Daniel G. Groody, CSC, associate professor of theology and global affairs at the University of Notre Dame, has been appointed vice president and associate provost, effective Aug. 1.
Father Groody, who was elected a Fellow and Trustee of the University earlier this year, will begin transitioning into the associate provost role during the fall semester, while continuing to serve as director of the Global Leadership Program within Notre Dame's Kellogg Institute for International Studies at the Keough School of Global Affairs and as adviser for discernment and discovery for the Inspired Leadership Initiative.
As Father Groody transitions from his current commitments in the coming year, he will assist the provost in areas including internationalization and lifelong learning, as well as external department and program reviews and other academy-related responsibilities. He will be a member of the President's Leadership Council and participate in Deans' Council meetings.
An internationally recognized expert on migration and refugee issues, Father Groody has written books and papers that have been translated into seven languages. He is the author of "Globalization, Spirituality, and Justice: Navigating the Path to Peace" and "Border of Death, Valley of Life: An Immigrant Journey of Heart and Spirit," and has edited or co-edited four books on poverty, justice and migration. In the midst of divisive socio-political debates, he is currently working on a book called "Passing Over," which explores the integral connection between migration and the Eucharist.
Father Groody's passion for refugee and migration issues has also been applied as executive producer of several internationally acclaimed films and documentaries, including "One Border, One Body: Immigration and the Eucharist" and "Dying to Live: A Migrant's Journey."
In addition to his teaching and research, Father Groody is a faculty fellow in Notre Dame's Kroc Institute for International Peace Studies, Institute for Educational Initiatives, Klau Center for Civil and Human Rights, Nanovic Institute for European Studies and Ansari Institute for Global Engagement with Religion.
Father Groody earned his bachelor's degree from Notre Dame, a master of divinity degree and a licentiate in sacred theology from the Jesuit School of Theology and his doctorate in theology from the Graduate Theological Union.
Originally posted at news.nd.edu.