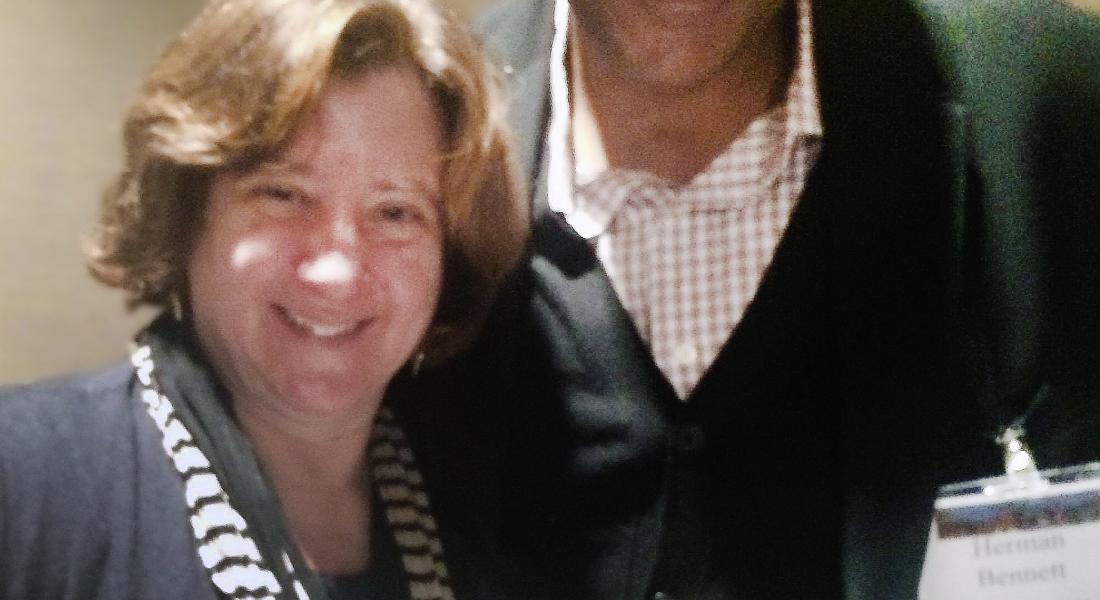 Kellogg Institute Faculty Fellow Karen Graubart has received the 2015 James Alexander Robertson Prize for her article "Learning from the Qadi: The Jurisdiction of Local Rule in the Early Colonial Andes," Hispanic American Historical Review 95, 2 (2015).
Presented by the Conference on Latin American History (CLAH), the annual prize recognizes an outstanding contribution to Latin American historical literature by honoring the best article published in the review in the previous year.
"I was thrilled to receive this honor for an article drawn from my recent scholarship, which has been generously supported by Kellogg Faculty Research Grants," said Graubart. "I hope this bodes well for the reception of the eventual book, too!"
She received the award at a CLAH luncheon at the Atlanta meeting of the American Historical Association on January 8.  
Renowned historian Herman Bennett of the Graduate Center-CUNY, who chaired the Robertson Prize selection committee and presented the award, said that the committee decision had been unanimous.
"At its core 'Learning from the Qadi' addresses the issue of indigenous governance and its continuing valence under Spanish rule," noted the committee in a statement read at the ceremony. "[Graubart] transcends simplistic constructions of resistance and agency to show how the rationality of colonial rule—drawing on the medieval Castilian past—enabled distinct jurisdictions to co-exist and indigenous authority to prevail over indigenous life."
The article "compels the student of Latin American history to reconsider Iberian history in its complexity and contingencies and to adapt these to the complexities of different places and eras in Spanish America," said a committee member. "It allows for comparisons not only between Iberia and the Americas but between indirect colonial rule in Europe's early modern history and its 19th and 20th century."
Graubart is the author of With Our Labor and Sweat: Indigenous Women and the Formation of Colonial Society in Peru, 1550–1700 (Stanford University Press, 2007), which was awarded the Ligia Parra Jahn prize from the Rocky Mountain Council for Latin American Studies in 2008. 
Her current book project, "Neighbors and Others: Space, Peoples, and Jurisdictions in the Iberian Atlantic, 1400–1650," expands on the material she explored in the prize-winning article. In the book, she examines governance strategies in 15th-century Seville and 16th-century Lima, showing how the laws used to differentiate and administer Muslim, Jewish, and sub-Saharan African communities under Christian rule in Iberia were transformed to integrate indigenous and African peoples into the new Spanish empire.