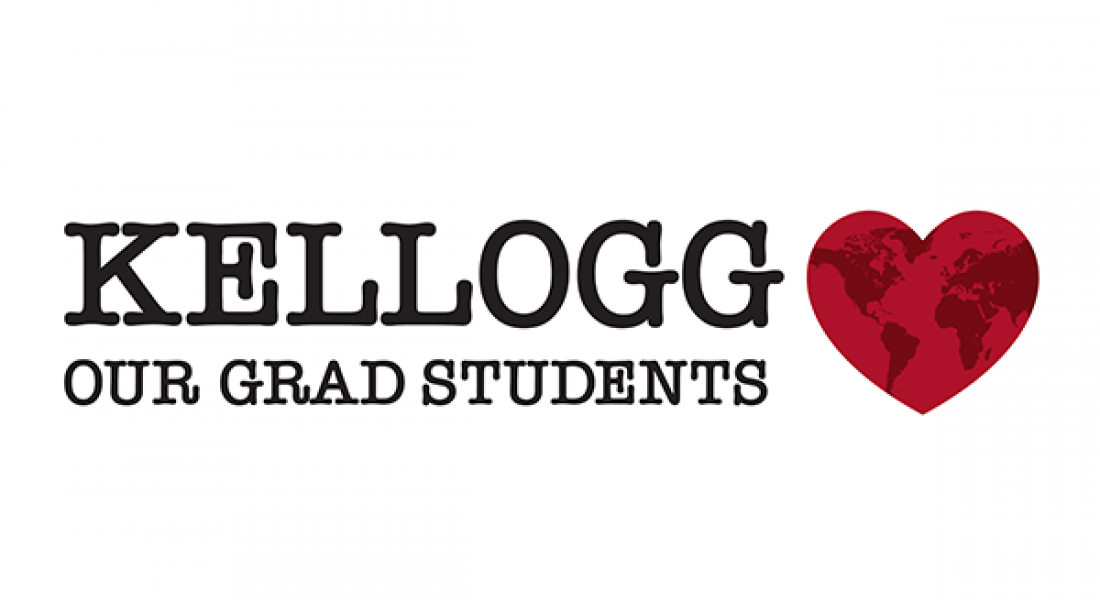 Graduate Student Appreciation Week
More than 130 graduate students are part of the vibrant intellectual community that makes up the Kellogg Institute for International Studies. From October 1 to 5, Kellogg is honoring our doctoral fellows, doctoral affiliates, and Master of Global Affairs fellows and the important contributions they bring to the Institute as we join the larger Notre Dame community in celebrating Graduate Student Appreciation Week. 
We invite Kellogg graduate students to send photos of life as a graduate student – from attending special events and lectures to marathon study sessions – to kellogg@nd.edu for inclusion on our appreciation pages. 
Kellogg graduate students are warmly invited to join us at several regular and special events:
On Monday, October 1, Kellogg graduate students are invited to kick off the week by picking up a small thank-you gift bag in the Kellogg Institute main office at Jenkins Hall.
On Tuesday, October 2, please attend our regular Tuesday lecture series, where Elizabeth Sperber of the University of Denver will speak on "Patron Saints? How African Ruling Parties Cultivate New Christian Constituencies"at 12:30 p.m. in Hesburgh Center C103. Lunch is included on a first-come-first-served basis to those attending the lecture.
On Wednesday, October 3, enjoy coffee and doughnuts at Coffee in the Commons from 8:15 to 10 a.m. in the Kellogg Commons, 130 Hesburgh Center. 
On Thursday, October 4, please join us for the panel discussion "Addressing Global Challenges: Lessons from Latin America" at 4 p.m. in the Hesburgh Center Auditorium. A reception will follow.  
On Friday, October 5, Kellogg graduate students are invited to a special Mass at 4 p.m. in All Saints Chapel in Jenkins Hall followed by a happy hour, from 4:30 to 5:30 p.m. in Hesburgh Center C102, with Kellogg staff and visiting fellows. 

Featured Kellogg Graduate Student Opportunities