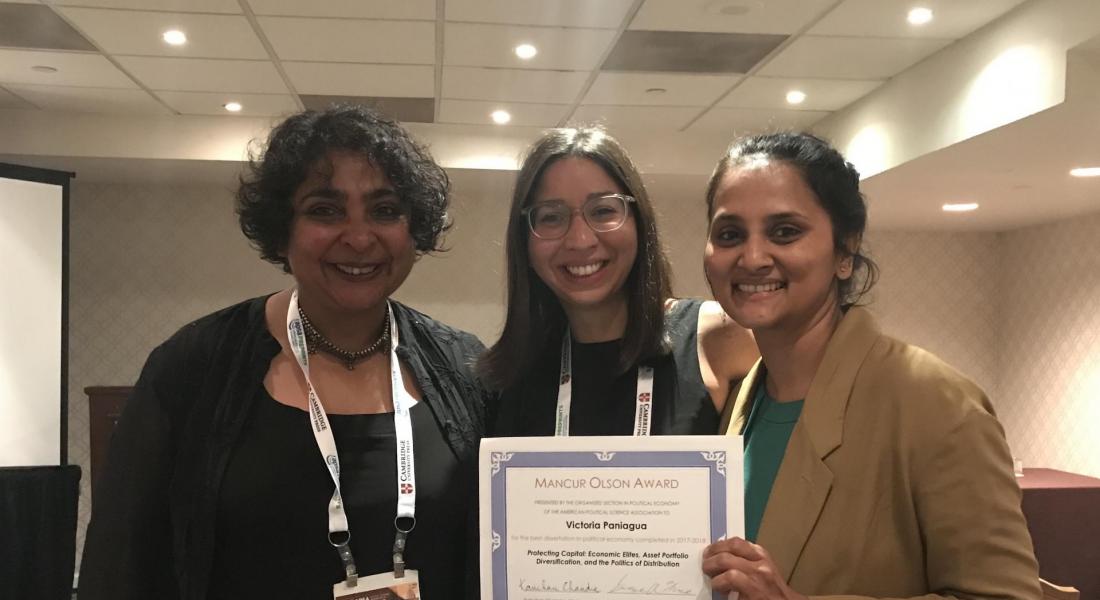 Former Visiting Fellow Victoria Paniagua has been awarded the American Political Science Association's 2019 Mancur Olson Award for the best dissertation in political economy completed in the previous two years.
"I am thrilled and so grateful to everyone who has been confident and encouraging about this project," she wrote in an email. "The Kellogg Institute was the first institution to trust this project and has provided full support to transform it into multiple articles and a book."
While at Kellogg during the 2018-2019 academic year, Paniagua worked on a project entitled "Elites, Portfolio Diversification, and the Politics of Development and Redistribution."

She is now a Max Weber Fellow at the European University Institute in Florence, Italy.