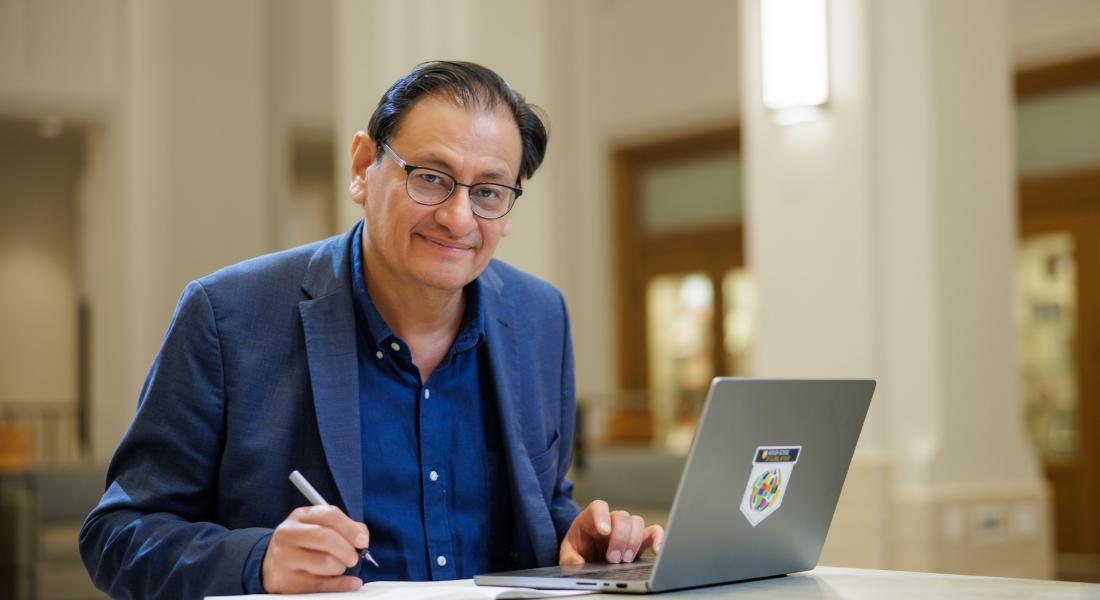 It has been nearly 20 years since Andrés Mejía Acosta completed his PhD in political science as a Kellogg Institute fellow at Notre Dame. Now, as a Kellogg Faculty Fellow, he is reflecting on his time at the institute, how it helped to shape his career, and his ambition for the new role. He is currently the Kuster Family Associate Dean for Policy and Practice at the Keough School of Global Affairs.
"One thing where Kellogg has the upper hand," he said, "is that ability to forge interdisciplinary connections." Anthropologists, economists, and other scholars have worked together to give the institute a comparative advantage when it comes to defining policy goals and influencing decision makers.
Mejía Acosta says the diversity in expertise contributes to Kellogg's rich intellectual community, one that he personally benefited from as a doctoral candidate. For example, the visiting fellows program and invited speakers brought to campus "literally some of the most brilliant and inspiring young academics in the field that later became some of the most recognized experts in the study of democracy and institutions."
Mejía Acosta continued his career first as a senior research fellow at the Institute of Development Studies at the University of Sussex and then as professor of political economy and founding member of the Department of International Development at King's College London before returning to South Bend.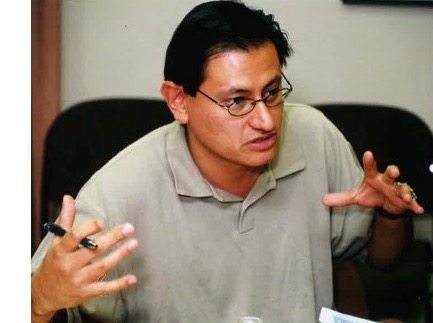 A key difference now, when compared with his time as a student, is the intentional investment that Kellogg and other Keough School entities have made to produce meaningful policy influence". There are now five different Kellogg Policy and Practice Labs that support the Keough focus on these areas, and a Hewlett Visiting Fellowship for scholars committed to policy.
Mejía Acosta credits Scott Mainwaring, the Eugene and Helen Conley Professor of Political Science who served on his dissertation committee years ago, who had the vision to forge some of the pathways on policy that didn't yet exist when Acosta was a doctoral candidate. He notes that Steve Reifenberg, teaching professor of international development, as well as current Kellogg Associate Director Holly Rivers, have thought more systematically about how to enhance policy-relevant research, in ways that incorporate undergraduate and graduate student populations.
"And the Keough School now has an office in Washington, DC," he added, which serves as a "policy hub" for faculty to present relevant research and to showcase the policy relevant work of younger scholars.
The Kellogg Institute, as part of the wider Keough School, excels in this understanding of how democratic institutions work, Mejía Acosta said. "The accumulated knowledge Kellogg has on how political parties function, the crises of representation, challenges to democratic consolidation and backsliding, is ever so relevant to understand many recurring or renewed governance issues that were present when I was a doctoral candidate." 
His training as a political scientist has been instrumental to his better understanding of development challenges, and to explaining, for example, why politicians fail to serve constituent interests or align their interests to produce meaningful change, he explained. 
"Looking ahead, I want to share the ambition to build on our research tradition of excellence to become agenda-setters in these areas of expertise,"Mejía Acosta said. 
Notre Dame scholars are poised to anticipate global trends on climate change, migration, or political backsliding, Mejía Acosta believes. "And we can make effective contributions outside academia when we straddle between academic spheres and those inhabited by policy makers," he said.