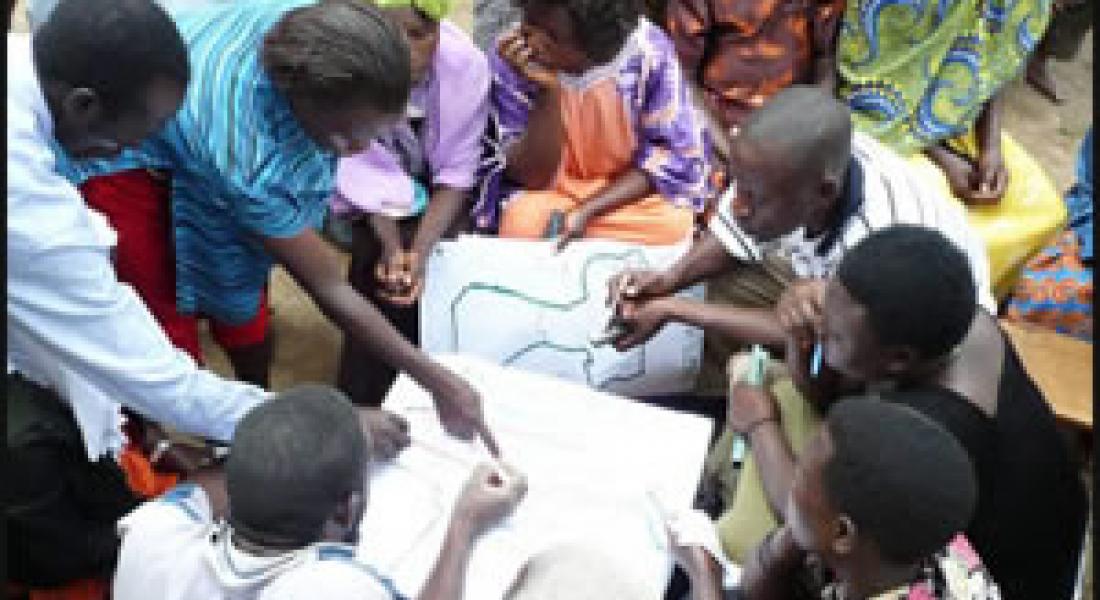 The Ford Program and Uganda Martyrs University (UMU) have established a partnership with the residents of Nnindye parish, which is located 15 km from UMU's campus in Uganda's Mpigi District. Nnindye is a rural community of 6,000 people, most of whom derive their livelihood from subsistence farming. The community faces significant challenges to development in such areas as health, education and vocational training, agricultural productivity and market access, small-business enterprise and credit access, and critical water and sanitation infrastructure.
The Ford Program and UMU are working with the people of Nnindye, as well as other local, national, and international partners to stimulate positive change in response to these challenges through sustainable development practice.
During the past several months, a Ugandan consulting firm performed a baseline assessment in Nnindye and then analyzed its results. The assessment comprised a general household survey, focus group discussions, and individual interviews with local leaders and other key stakeholders. Taken together, the assessment addressed all key areas that the Ford Program hopes to address through its community engagement. Combined with the findings of student research projects and NGO assessments previously conducted in Nnindye, the baseline assessment results provide the people of Nnindye and other stakeholders with a comprehensive picture of the community's strengths, needs, and priorities.
David Nnyanzi, assistant director of research and community engagement for the Ford Program, is working with UMU community organizers, and local leaders, and government officials to present assessment results to community members in Nnindye. The people of Nnindye have dedicated a significant amount of time to participating in survey exercises; sharing the results with them is a critical next step in Ford's community engagement strategy.
It is important that all stakeholders have an accurate picture of the needs and priorities in Nnindye prior to investing time and money in development projects. Fact finding in Nnindye will not be complete until community members have the chance to consider and discuss the results of our baseline assessment. This information will aid the community as they endeavour to identify, through a mobilization and action planning process led by local leaders, progressive goals in each of the critical sectors: education, health, livelihood, and infrastructure.
The Ford Program and UMU project leadership will advise local leaders as they work with their constituents to develop projects to achieve their goals. These community projects, or "investments," will be cooperatively planned and implemented and will involve a sharing of costs between stakeholders. The Ford Program, and to a lesser extent UMU, will fund the majority of short- and medium-term costs of each project.
Over time, invigorated and empowered citizens will work with local government to build on the initial Notre Dame/UMU investments, sustaining progress and initiating further community development.
This planning process is a critical step in the community engagement process if the community is to realize its goals. Look for updates from Nnindye in the next newsletter.