A 2018 book co-authored by a Kellogg Institute faculty fellow has been named co-winner of an award given by the American Sociological Association.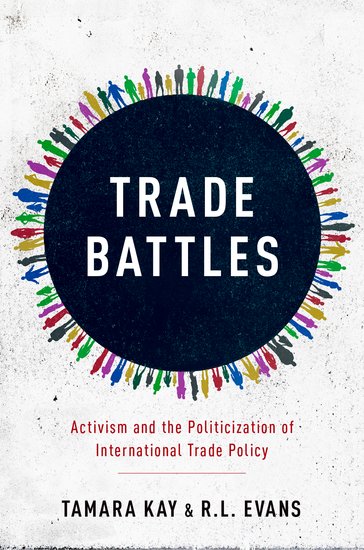 Trade Battles: Activism and the Politicization of International Trade Policy (Oxford University Press), co-authored by Faculty Fellow Tamara Kay and R.L. Evans, received the Charles Tilly Distinguished Contribution to Scholarship Book Award from the organization's Collective Behavior and Social Movements Section.
The book examines how activists fought the North American Free Trade Agreement and subsequent trade agreements, providing a deeper understanding of the role civil society plays in shaping state policy.
Kay is an associate professor global affairs and sociology who specializes in topics including regional economic integration, transnationalism, NGOs, and policy formation.
According to the ASA, the Tilly award was established in 1986 to honor a publication that has provided a significant contribution to the field.