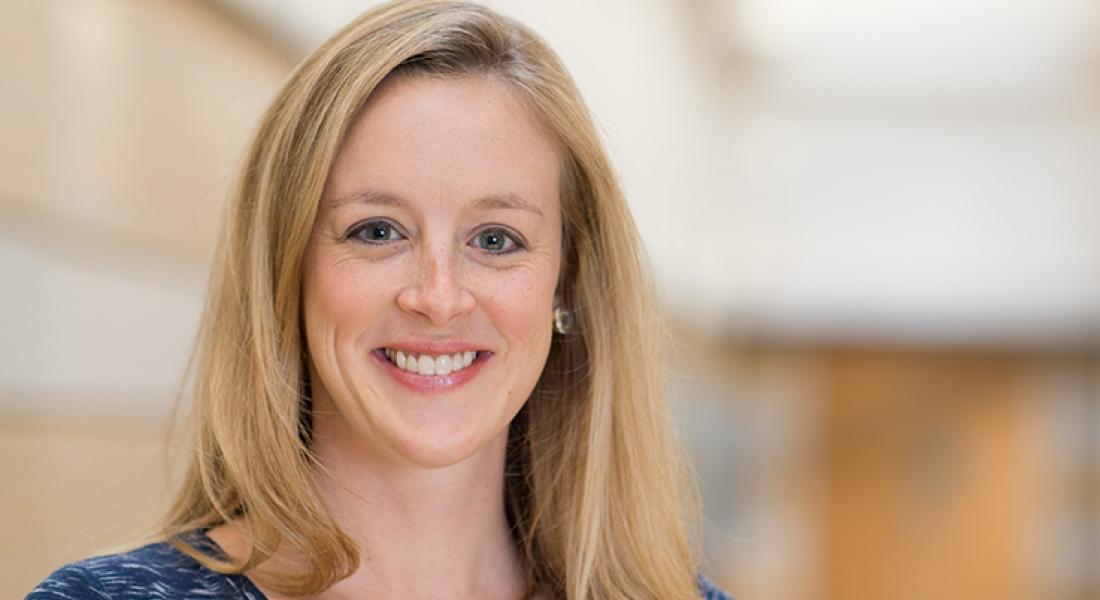 Women are most likely to experience violence from their intimate partners when they are young — and when they are pregnant. 
Exposure to violence during that critical time is associated with a variety of negative outcomes for both mother and infant and there is a lack of effective, evidence-based interventions to support them.
Kellogg Institute of International Studies Faculty Fellow Laura Miller-Graff, an assistant professor of psychology and peace studies, is working to change that.
Miller-Graff, along with co-principal investigator Kathryn Howell of the University of Memphis, has been awarded $2.5 million from the National Institutes of Health to launch and evaluate an intervention program for pregnant women.
The project team also includes Notre Dame faculty members E. Mark Cummings, the William J. Shaw Center for Children and Families Professor of Psychology; Julie Braungart-Rieker, the Mary Hesburgh Flaherty and James F. Flaherty Collegiate Chair and Professor of Psychology; and Lijuan "Peggy" Wang, an associate professor of psychology.
"We are, of course, thrilled to receive this funding," Miller-Graff said. "We've spent years doing the basic research and collecting pilot data that inform the current research program, so it's wonderful to see it all come together. We're also glad to be able to continue providing this resource for women in our community."
The team piloted the group therapy program for pregnant women in South Bend and Memphis, with promising results. The grant from the NIH's Eunice Kennedy Shriver National Institute of Child Health and Human Development will allow them to complete a randomized, controlled trial involving more than 200 women in a project titled, "Intervening During the Prenatal Period with Women Exposed to Intimate Partner Violence to Improve Maternal Functioning and Infant Adjustment."
"We're excited to test the program in the context of a larger, multisite trial," said Miller-Graff, who is also a faculty fellow in the Institute for Educational Initiatives. "If the research supports its effectiveness, we hope that it will be a cost-effective and scalable support for pregnant women."
The team is also working to adapt the program for use in Peru and Mexico, with support from the Kellogg Institute's Ford Program for Human Development Studies and Solidarity and Notre Dame International, respectively.
Miller-Graff, a Notre Dame alumna, began researching violence exposure and its profound effects on development as a graduate student at the University of Michigan. 
After joining the Notre Dame faculty in 2013, she has focused her research on how to prevent children's exposure to partner violence, with the support of the University's William J. Shaw Center for Children and Families.
"Violence is an offense against the whole person, the whole family, and our response to it should also be holistic," she said. "The core of our program focuses on promoting safety, healthy coping, and strong positive relationships, but we approach it from a framework that realizes women's access to these things is intimately connected to a host of other cultural, community, and economic resources that inhibit or promote family well-being." 
This story first appeared on al.nd.edu