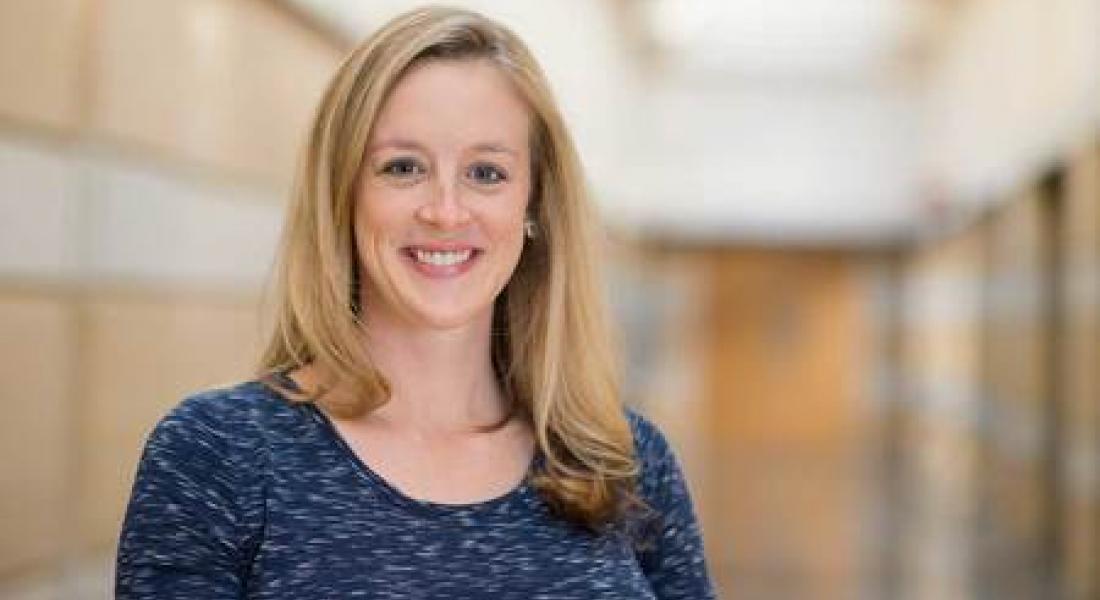 Faculty Fellow Laura Miller-Graff (psychology and peace studies) has co-authored a study in the International Journal of Behavioral Development that found babies whose mothers experience interpersonal violence during pregnancy are more likely to exhibit aggression and defiance toward their mothers in toddlerhood.
"We wanted to map out how the impact of violence cascades over time," Miller-Graff said. "Prenatal violence primarily affects kids via how it affects the mother.
"Research has shown that many mothers who live in domestic violence situations have pretty strong parenting skills, but when violence affects their mental health, parenting can become more difficult as well.
"Infancy and early toddlerhood are key times for learning some of the core emotion regulation skills — so if moms struggle, kids struggle."