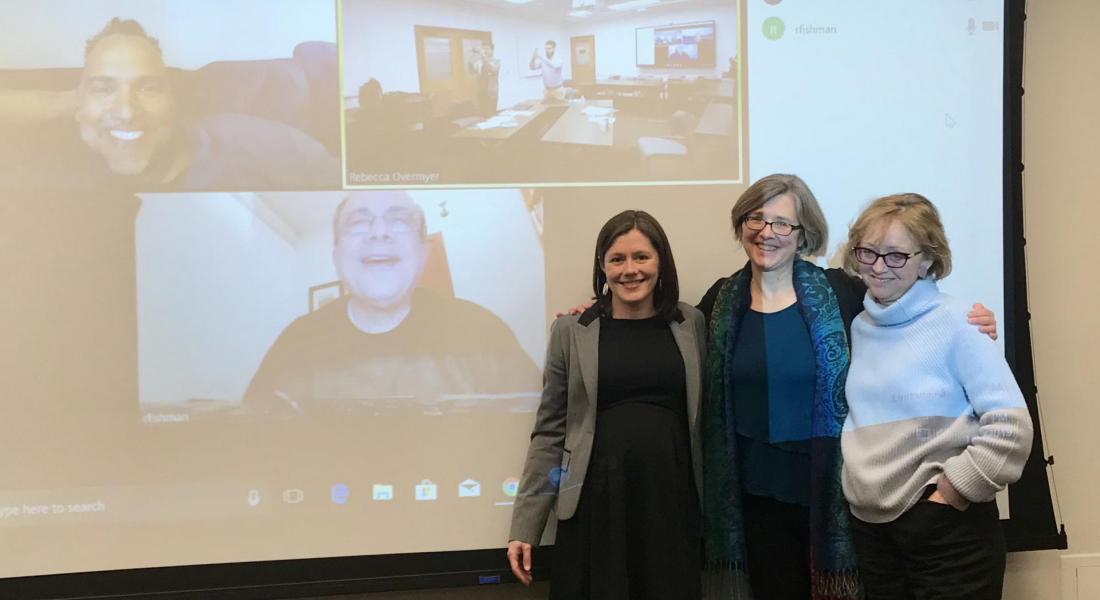 Congratulations to Doctoral Student Affiliate Stefanie Israel de Souza (sociology), who successfully defended her dissertation "Expiration Date: Mega-Events and Police Reform in Rio de Janeiro's Favelas" on January 7. Her work is based on 24 months of ethnographic fieldwork, conducted between 2012 and 2017, in two neighboring Brazilian favelas considered model communities in a proximity policing program called "pacification."  She focused on changing social relations that resulted from the state intervention.
Israel de Souza said she is grateful to the Kellogg Institute for its vibrant scholarly community and for supporting her through funding, research grants, and providing opportunities to receive feedback on her work.
"My very ambitious international research agenda would not have been possible without Kellogg's support, from those early summer trips that enabled me to write my MA thesis and competitive external grant proposals, to funding my final year of writing to bring the dissertation project to completion."
Israel de Souza's committee included Faculty Fellows Lyn Spillman (sociology) and Ann Mische (sociology and peace studies), former Faculty Fellow Robert Fishman (sociology), and Omar Lizardo (sociology).