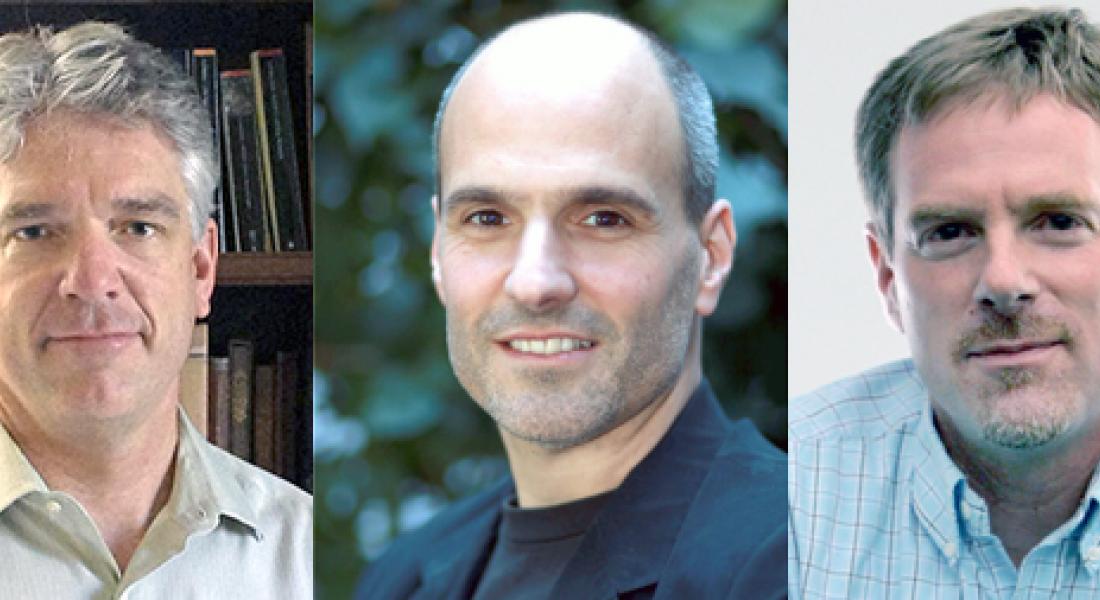 There is now another avenue for top-notch scholars from other institutions to engage with Kellogg Institute faculty fellows and doctoral students on a long-term basis.  Last week, Kellogg Director Paolo Carozza announced the creation of a new category of research visitor, Distinguished Research Affiliate, and the first three researchers invited to hold the appointment.
"This initiative allows us to expand the scope of our collaborations and connections with scholars who closely share our commitment to Kellogg research themes of democracy and human development but are unable to be in residence for the semester or more required by our flagship Visiting Fellows Program," Carozza said.
Distinguished research affiliates will visit the Institute several times a year to meet with research collaborators, take part in academic events, mentor graduate students, and help to nurture new initiatives in their areas of expertise.
The first three distinguished research affiliates, who will hold two-year appointments, have strong ties to the Kellogg community of scholars:
Clark Gibson '83, professor of political science and director of the International Studies Program at University of California, San Diego, is a member of the Kellogg Advisory Board. Studying the politics of development, democracy, and the environment, he focuses his current research on accountability between governments and citizens in Africa, especially during the electoral process and in the provision of public services.
Aníbal Pérez-Liñán is professor of political science and member of the core faculty at the Center for Latin American Studies at the University of Pittsburgh. He earned his PhD at Notre Dame, where he was a Kellogg dissertation year fellow, and returned to Kellogg in 2007 as a visiting fellow for ongoing collaboration with Faculty Fellow Scott Mainwaring. Pérez-Liñán's research focuses on democratization, the rule of law, political stability, and institutional performance among new democracies.
Bruce Wydick, professor of economics and international studies at the University of San Francisco, uses econometric, experimental, and game-theoretic tools to analyze the impact of development programs. He is currently working with Faculty Fellow Rev. Robert Dowd, CSC, on a study in Mexico of the role of hope in economic development and participating as well in the Institute's ongoing research initiative on human dignity and human development.
For more information on the initiative and the new distinguished research affiliates click here.
The Kellogg Institute for International Studies, part of the University of Notre Dame's new Keough School of Global Affairs, is an interdisciplinary community of scholars and students from across the University and around the world that promotes research, provides educational opportunities, and builds linkages related to two topics critical to our world—democracy and human development.