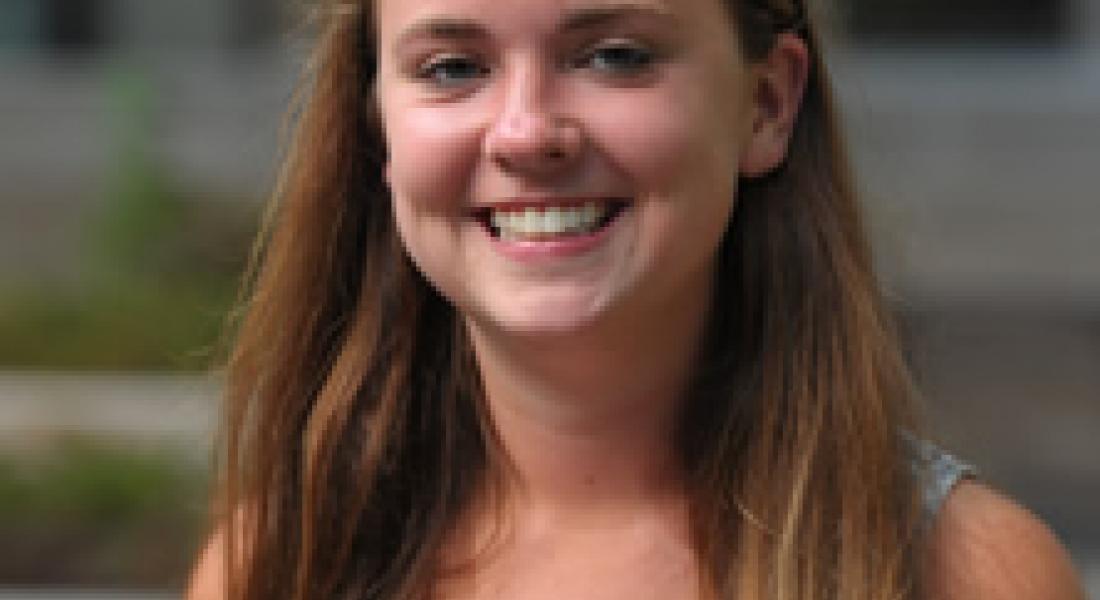 International Scholars Program (ISP) junior Bridget Galassini, an international economics major, views climate change as more than a center of political debate or the focus of her research—it is what she describes as "the most pressing issue of our generation." In fact, her research on the subject has provided her far more opportunities, frustrations, and dialogues than she had imagined when initially aiming to merge her interests in public health and policy as a freshman. Now, her niche collaboration with Faculty Fellow Debra Javeline shapes her views on the role of Notre Dame, the Catholic Church, and the broader international community in counteracting climate change.
Within her ISP cohort, Galassini is the sole participant focusing on international development through the lens of climate change. Working alongside Javeline, she describes their academic mentorship relationship as a "perfect fit"—one that enables her to "learn as the scholarly community is learning" while contributing to a broader dialogue. This dialogue, while overwhelming on a global scale, has led Galassini to narrow her thesis to a country-specific version of the same subject. She plans to study the political strides made in Chile to address climate change, a promising progression within a global movement. Informed by her research with Javeline, she describes this topic as "accessible and promising; when I think about one country as opposed to a global picture, it's easier to digest."
As an undergraduate, Galassini's work reflects broader conversations about climate change occurring on the global stage. Her work within ISP emerges from the question prompted by Jeffrey Sachs at Notre Dame's Human Development Conference in February 2015 and Pope Francis in his recent encyclical Laudato Si: how do researchers and policy-makers incite a feeling of urgency about climate change? Then, how does this urgency translate into action?
To Galassini, the answer is found in collaborative approaches, as evidenced by her pursuits interning at The Brookings Institution Brown Center on Education Policy in Washington, D.C., discussing intersectional topics with fellow ISP scholars, and selecting her peace studies courses with climate change adaptation research in mind. "I like that I started to have research experience so early on—it helped me get my internship and develop my thesis."
Galassini's role as an international scholar delivers a critical and emerging voice to the development conversation as an undergraduate researcher. Realizing the wide-ranging implications of unfettered climate change, she is prompted toward further engagement with the topic. Through her research, Galassini feels her own call to action—one that results from the "privilege of being able to worry, and the need to do something about it."