COVID Reflections is a series of personal essays from our students about how the coronavirus pandemic has affected their home countries, their families, and their daily lives. Our students come from around the world, and so do their stories. Read their reflections below to learn more about what they're doing during the pandemic and how they expect the world to change because of it. SERIES
If you would like to share your reflection as well, please write to Holly Rivers (hrivers@nd.edu) for details.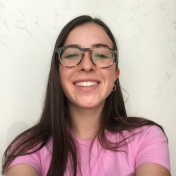 As of yesterday, April 4th, the official count is that there are 1,890 confirmed cases, 634 recoveries, and 79 deaths in Mexico. The real number, however, is likely to be much bigger because my country lacks the resources to detect the virus and keep track of the cases. Like the rest of the world, thousands, if not millions, are being affected by this crisis. The totality of the trickle-down effects of COVID-19 is yet to be seen, but thousands of workers have lost their jobs or part of their wages. Government authorities have failed to impose strict measures to control the virus, and many have condemned our president, Andrés Manuel López Obrador (AMLO), for it. In his daily press briefings, he has encouraged hugging, blamed conservatives for purposely wanting our economy to fail, and claimed that we are ready to confront the crisis. The reality is much different. My country has not reached "crisis mode" yet; we are nowhere near the situation Italy, Spain, or even the United States faces, but if we were to reach such a level of infections, we would be largely unprepared to attend to those infected. Today, Mexico is at a crossroads: to what extent should measures against the virus be enforced? Many have condemned AMLO for encouraging eating out and proceeding as usual, saying that deaths will soar. The problem is, more Mexicans are likely to die from starvation than from COVID-19 if the economy continues to slip further into recession. This is the situation my country faces today: we have a virus whose infections might only be beginning, a neglectful president, an incompetent and unprepared public health system, and an economy that is expected to crash.