On March 5 and 6, the Kellogg Institute for International Studies and the Institute for Studies in the Liberal Arts presented the conference "Why Democracies Develop and Decline" with faculty organizer Michael Coppedge, professor of political science and Kellogg Institute faculty fellow.
The conference used the recent book of the same name – Why Democracies Develop and Decline (Cambridge, June 2022) – as a springboard for brainstorming and idea-sharing about promising new research agendas in the study of democratization. Edited by Coppedge, along with Amanda Edgell, Carl Henrik Knutsen, and Staffan I. Lindberg, the synoptic volume analyzes data from the Varieties of Democracy (V-Dem) Project and tests different hypotheses about the causes of democracy. 
"The book Why Democracies Develop and Decline explores the enduring and important questions in the study of regimes and regime change and moves our understanding forward," says Michael Bernhard, a political scientist from the University of Florida and V-Dem researcher who participated in the conference. "At the same time it also demonstrates how the V-Dem Project allows researchers to reexamine and challenge what we think we know, explore new questions and formulate alternative answers."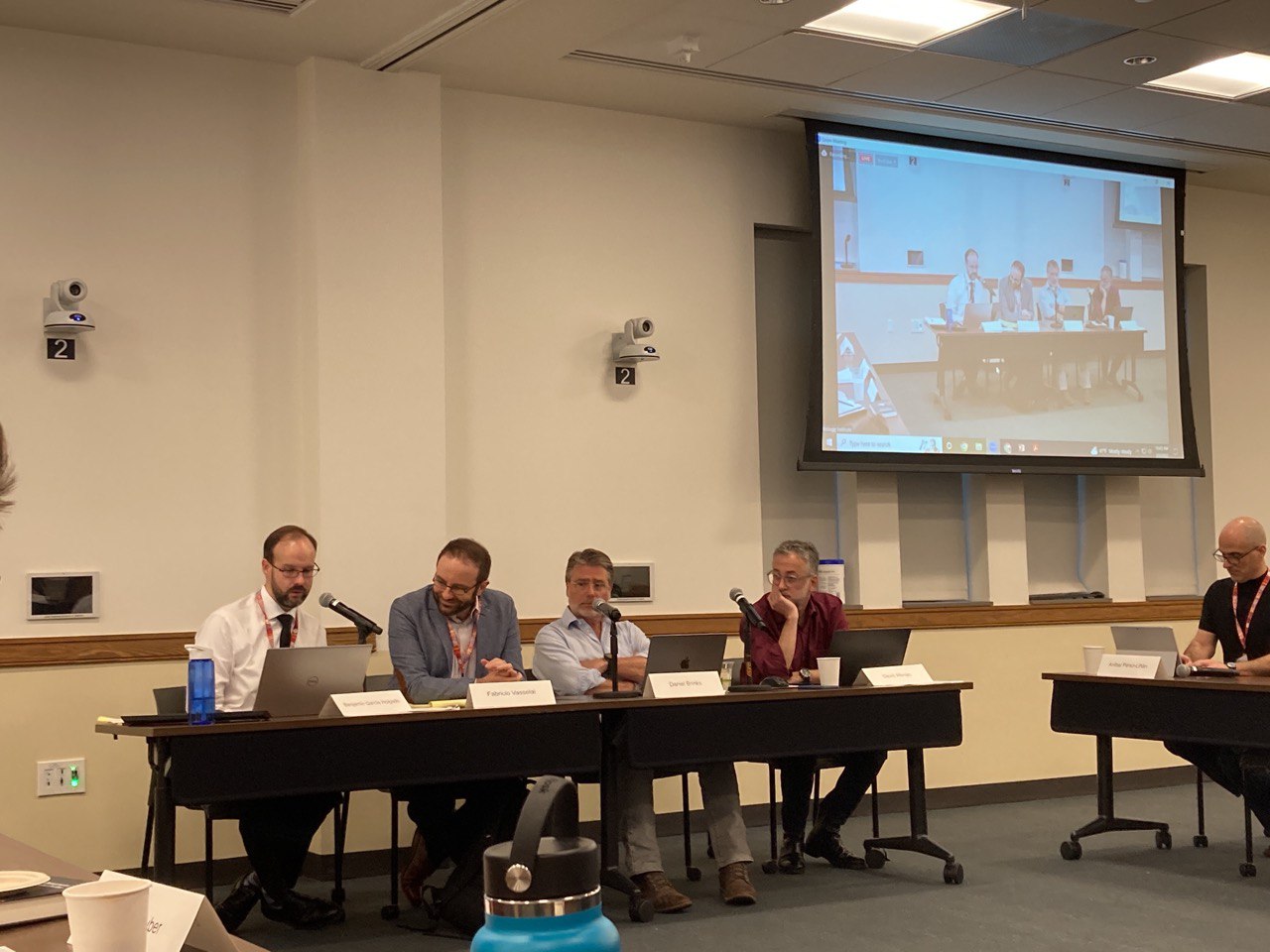 Engaging scholars from various institutions, conference participants included former Kellogg visiting fellows Daniel Brinks, John Gerring, Evelyne Huber, Richard Snyder, and Deborah Yashar; former Kellogg Dissertation Year and visiting fellows David Altman and Olukunle Owolabi; V-Dem researchers Bernhard, Amanda Edgell, Carl Henrik Knutsen, Svend-Erik Skaaning, and Fabricio Vasselai; and Notre Dame scholars, as well as others. A live-streamed video of the proceedings was watched by more than 70 individuals from around the world.
The book takes inventory about what is known and what is not yet known about democratization, and the conference afforded opportunities to explore possibilities in the latter. 
"The conference was a wonderful opportunity to delve into the results of the long-, medium-, and short-term factors affecting different aspects of democratic development presented in the book," says Jennifer McCoy, professor of political science at Georgia State University. "We heard constructive critiques and, importantly, ideas for future research."
One takeaway was that social movements are among the most important causes of short-term changes. Another was that many of the explanations found in the literature are complementary rather than competing, so it is important to understand how they fit together in casual sequences. 
Some ideas generated for future research include considering smaller geographical regions or time periods for a more nuanced analysis, looking at polarization and its effects on democracy, focusing on multiyear episodes rather than year-to-year changes, and delving more deeply into how criminal violence affects democracy beyond just elections. With the rise of global migration, another subject proposed was looking at the effects of both residents who cannot vote but are subject to a country's laws and expats who can vote in their countries of origin but are not subject to their laws.
Conference participant Carles Boix noted that the book is mostly about testing hypotheses and proposed that more work is needed to develop comprehensive theories to help us understand the patterns that can be observed in the world. Kellogg Director Aníbal Pérez-Liñán urged attendees to think more about how the research findings might have practical implications for efforts to promote and sustain democracy.
"It was intellectually engaging to hear a wide range of scholars thoughtfully deliberate the chapters in the volume and to discuss the next steps for work on regime politics," comments Deborah Yashar, director of the Princeton Institute for International and Regional Studies and former Kellogg visiting fellow. "I especially appreciated the recurring emphasis on the need to advance multimethod work that can help us think more deeply about the timing, sequence, and mechanisms that link the historical-structural, institutional, and social-processual factors featured in the volume." 
"What surprised me most about the conference was the amount of meaningful conversation that happened on the side – before and after the conference and during breaks and meals – where participants had the opportunity to build networks and form opinions," shares Coppedge. "It was a warm, community environment that was welcoming to old and new colleagues."
Commenting on methodological approaches, Coppedge explains that recent trends in modern research lean toward either doing experiments and making rigorous causal inferences or developing deep understanding about particular cases in qualitative ways – very different from the statistical analysis of large datasets, which he calls the "throwback" methodological approach used in Why Democracies Develop and Decline.
He says, "The conference showed that there are some things we can still learn and indeed can learn only from large-N statistical analysis."