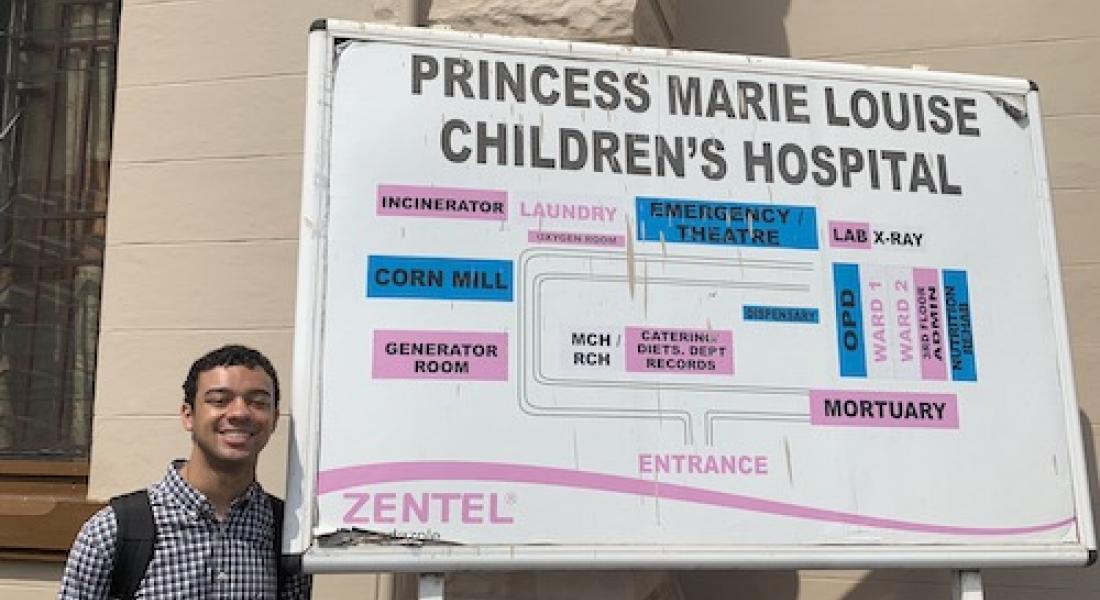 On Friday, June 21…
I have adjusted much better to the change in culture than I thought I would. The Ghanaians are so kind; one woman even walked a fellow intern and me twenty minutes to the church we were looking for when we were lost on campus. Their welcoming nature made the transition much easier. The Center for Learning and Childhood Development (CLCD) team has also been extremely helpful. They have cooked us traditional meals at work, showed us around the city during the weekend, and have more activities planned for us throughout the summer. Prince invited us to his home last weekend for dinner, and he really makes sure we are doing well both in and outside of work.
I have really enjoyed the internship so far. The first week was orientation, where the interns and I learned about CLCD's past and current projects and were trained in qualitative research methods. The main emphasis was learning how to conduct in-depth interviews and focus groups.
The project I am working on is called "Identifying Complementary, Alternative, and Integrative Treatment Methods for Pediatric Cerebral Palsy in Ghana." The goals of the project are to learn more about what treatment methods are available for children with cerebral palsy in Accra and the care-seeking behaviors of their caregivers. Cerebral palsy is commonly believed to be a curse, and children with the condition are known as river children or children from the water. This stigma often causes parents to seek alternative care methods such as herbalists or traditional healers. We want to learn more about why mothers seek alternative care versus medical care, and hopefully, with that information, interventions to improve pediatric cerebral palsy can be designed in the future. The methods of this study are in-depth interviews with medical and alternative healthcare providers and caregivers of children with cerebral palsy.
I have conducted two in-depth interviews so far with healthcare providers in the major children's hospital in Accra. Next week, we will continue with data collection in the hospital and also begin interviewing mothers. It has been a very informative experience, learning more about how the healthcare system works here through talking with doctors and putting qualitative research methods into practice. I am looking forward to continuing this project and see what results we find.