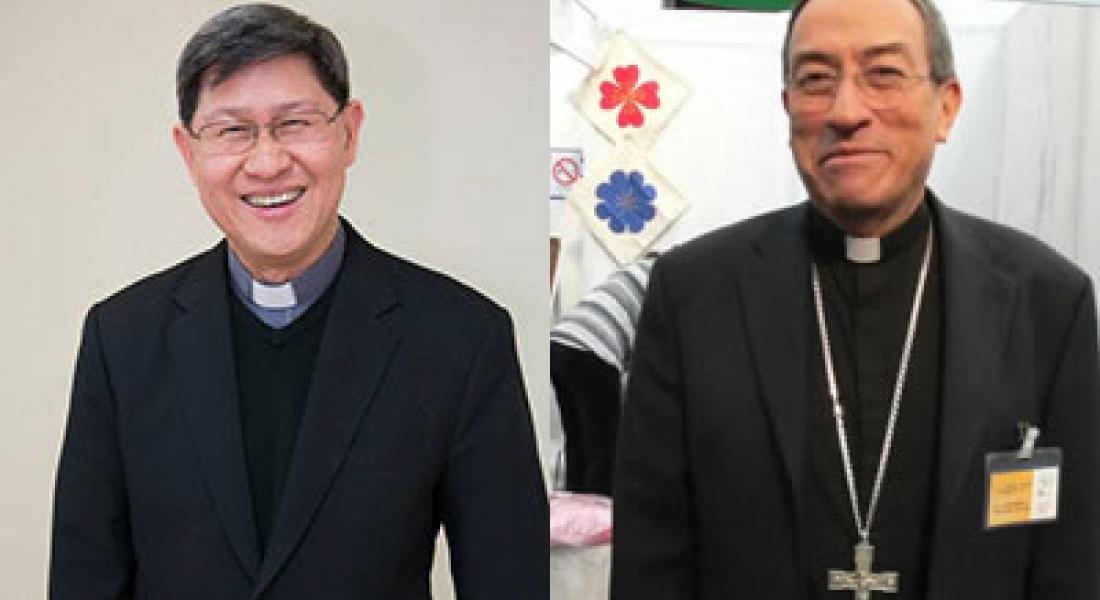 For thirty years, "Romero Days," hosted by Latin American North/American Church Concerns (LANACC) and the Kellogg Institute for International Studies, have celebrated the life and work of Archbishop Óscar Romero of El Salvador with a variety of lectures and events.
This year, the annual commemoration took the form of an international conference, "Christian Discipleship: The Witness of Blessed Archbishop Óscar Romero," with participating scholars, clergy, and lay people from around the world.
Cardinal Luis Antonio Gokim Tagle of the Philippines opened "Romero Days" by celebrating Mass in the Basilica of the Sacred Heart on Friday, the anniversary of Msgr. Romero's assassination, and Cardinal Óscar Andrés Rodríguez Maradiaga of Honduras closed the conference on Tuesday with a keynote on the implications of Romero's beatification for Central America."
"The homily of Cardinal Tagle and the closing plenary of Cardinal Rodriguez Maradiaga exceeded my expectations," said Faculty Fellow Peter Casarella, the director of LANACC, who organized the conference.
"In both cases they situated the martyrdom of Archbishop Romero not only in terms of a (hopefully) imminent canonization by Pope Francis but also in terms of his witness to social justice and peace in the world today."
The annual Romero Days celebration was conceptualized and nurtured over 30 consecutive years by LANACC founder and Director Emeritus Rev. Robert Pelton, CSC, who was honored at a celebratory dinner during the course of the conference.
The inaugural winners of the Rev. Robert S. Pelton, CSC Essay Contest were announced during the evening, and speaker after speaker gave testimony to Fr. Pelton's remarkable accomplishments, unflagging energy, and commitment to the mission of the Church in Latin America.
"The voice of Romero in Fr. Bob is so strong," said Notre Dame PhD and Kellogg Guest Scholar Victor Maqque, who has accompanied Pelton to Chile, Cuba, and El Salvador in recent years. "We talk about dreamers—but [he] actually make those big dreams happen."
"I knew I was in the right place—at Notre Dame—when I discovered Romero Days," said Faculty Fellow Doug Cassel, who served as legal advisor to the United Nations Commission on the Truth for El Salvador.
To Casarella, both the celebration of Pelton's work and the entire conference had special significance.
The conference participants "lifted up the example of Fr. Bob and his 30-year mission of hosting Romero Days as a highly unique and eminently praiseworthy model of academic and ecclesial cooperation," he said.
"After this event, I would say that the future of LANACC looks especially bright and promising."