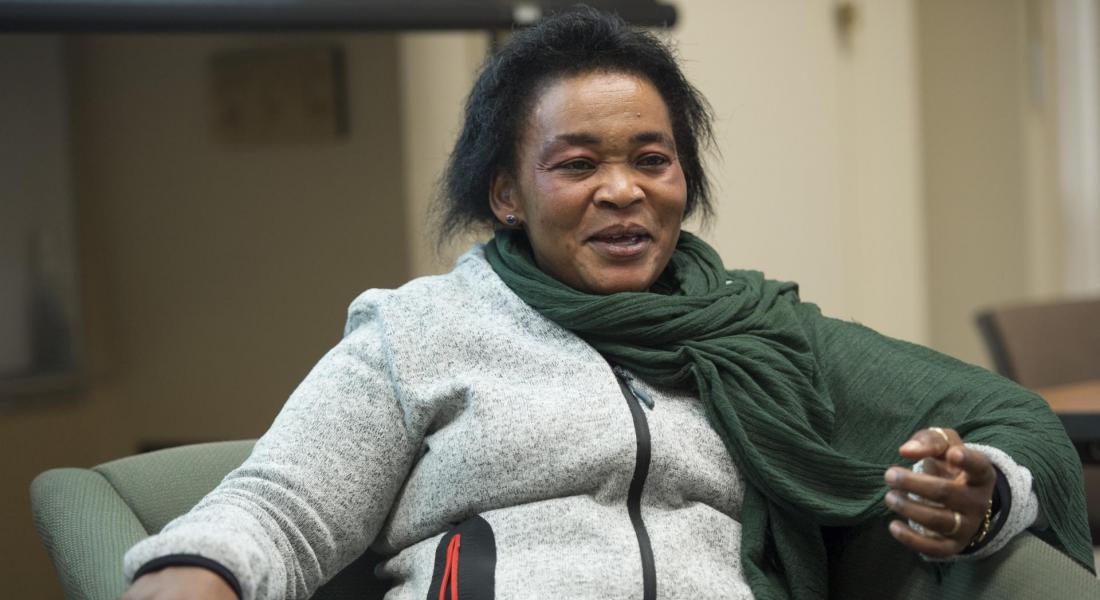 Rose Busingye, the founder of a non-governmental organization that serves Ugandan women and children affected by AIDS and HIV, has been named the recipient of the 2018-2019 Ford Family Notre Dame Award for International Development and Solidarity.
Busingye is president of Meeting Point International (MPI), which offers health and education services in the slums of Kampala. Its work also focuses on meeting patients' social and emotional needs, including their need for a sense of belonging.
The Ford Family award recognizes substantial contributions to international human development through research, practice, public service, or philanthropy. 
Known within MPI as "Aunt Rose," Busingye, a nurse and midwife, emphasizes holistic healing and each person's humanity.
Ford Program Director Rev. Robert Dowd, CSC, said Busingye was selected for the annual award because of her "witness to the God-given dignity of the human person."
MPI serves more than 2,000 women and 1,100 children.