Peace, Conflict, Crime & Violence Workshop
Military Juntas, Civil Society Activism, and Post-Coup Political Orders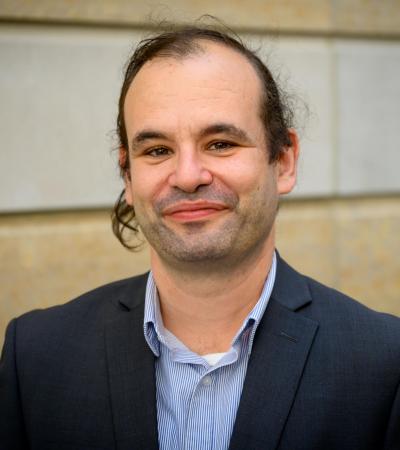 Workshop with Sebastian Elischer, Kellogg Institute Visiting Fellow

"Military Juntas, Civil Society Activism, and Post-Coup Political Orders"
Abstract:
The project examines different outcomes of post–Cold War military coups. In some countries the armed forces have paved the way for competitive elections between civilian-led political parties, and depart from power voluntarily. In others, the armed forces have rigged elections in favor of their preferred political party or have established a military dictatorship. What explains this variation? Drawing on a global dataset, the project pursues a combination of fuzzy-set qualitative comparative analysis (fsqca; medium-N analysis with a global focus) and process-tracing techniques (comparative small-N analysis with a focus on sub-Saharan Africa). It accounts for different outcomes by focusing on the composition and conduct of civil society organizations in the aftermath of military coups.
For the pre-circulated materials or more information, contact Gary Goertz.
About the
Kroc-Kellogg Peace, Conflict, Crime and Violence Workshop
This workshop seeks to integrate and develop collaboration between Kroc and Kellogg scholars focusing on the wide range of peace, conflict, and violence issues. It is intended to be broad in scope including topics such as political and criminal violence, human rights, and transitional justice along with standard issues of civil and international war, peacebuilding, and reconciliation. The format assumes that participants come to the workshop having read the paper. A discussant will start the discussion with 5-10 minutes of comments, then the floor is open. These sessions are open to Notre Dame faculty and graduate students.
For the pre-circulated materials or more information, contact Gary Goertz.
Workshop Organizers: 
Guillermo Trejo
, 
Gary Goertz
,
Laurie Nathan
,
Abby Córdova
, and 
Josefina Echavarría Alvarez
.
Speakers / Related People
Sebastian Elischer is an associate professor of political science at the University of Florida whose work analyzes the interplay between identities and institutions. His research encompasses political Islam, violent extremism, and ethnicity, how identities shape and affect procedural democratization in sub-Saharan Africa, and the nature and effect of religious regulation in areas of weak statehood...
Read More