New Frontiers Series
Improving Export Quality: Sustainable Quality Program in Colombian Coffee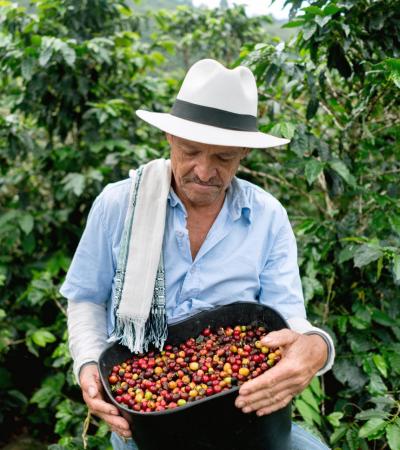 Rocco Macchiavello
Associate Professor of Management, The London School of Economics and Political Science (LSE)
Improving quality in export-oriented agricultural chains can increase smallholder income in developing countries. Yet, challenges in both input and output markets often hamper quality upgrading. This talk examines the Sustainable Quality Program in Colombia – a quality upgrading program implemented on behalf of one of the largest international buyers. Macchiavello, along with co-author Josepa Miquel-Florensa of the Toulouse School of Economics, determined it had a positive impact on coffee farmers and the production process.
This lecture is part of a larger series organized by Faculty Fellow 
Nilesh Fernando
entitled "
New Frontiers in Economic Development
." First organized in 2013, the series focused on microeconomic poverty interventions. The series now focuses on larger-scale economic issues and their impact in developing countries by featuring distinguished economists who deliver a public lecture as well as participate in a master class with graduate-level economics students. The series is cosponsored by the Department of Economics.