New Frontiers Series
Human Capital Accumulation and Disasters: Evidence from the Pakistan Earthquake of 2005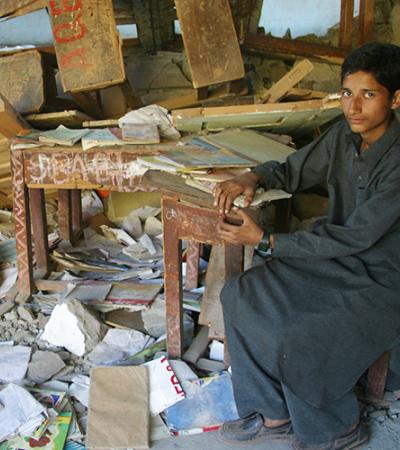 Jishnu Das
Lead Economist, Development Research Group, World Bank
Jishnu Das and co-authors Tahir Andrabi and Benjamin Daniels traced the effects of a large-scale disaster on children in a poor agrarian economy with low capital stocks. Using a new dataset from a survey conducted four years after the devastating Kashmir earthquake of 2005, they documented causal results related to child growth, education, and other areas.
This lecture is part of a larger series organized by Faculty Fellow 
Nilesh Fernando
entitled "
New Frontiers in Economic Development
." First organized in 2013, the series focused on microeconomic poverty interventions. The series now focuses on larger-scale economic issues and their impact in developing countries by featuring distinguished economists who deliver a public lecture as well as participate in a master class with graduate-level economics students. The series is cosponsored by the Department of Economics.