Peace, Conflict, Crime & Violence Workshop
Land Restitution and Racial Inequality in Colombia's Post-conflict Transition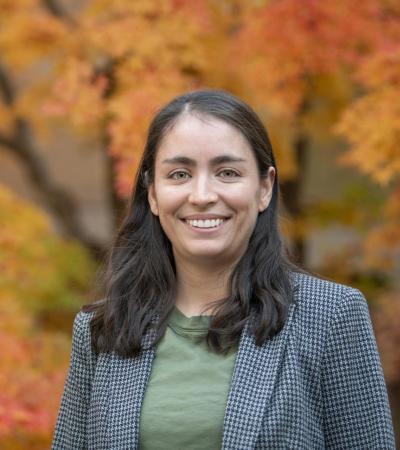 Workshop with Laura García-Montoya, Kellogg Institute Visiting Fellow, and Ana Montoya, Duke University
"Land Restitution and Racial Inequality in Colombia's Post-conflict Transition"
Abstract:
This paper studies the politics of land restitution and its relationship with racial and ethnic inequality in Colombia. In 2011, the Government created a Land Restitution Unit (LRU) and the Restitution Land Courts to address internal displacement and land dispossession. Since then, restitution judges have been active in leveraging sentences to order national and local state institutions to coordinate broader development and infrastructure projects, such as schools, rural electrification, and roads to facilitate the return of displaced communities. Importantly, the law recognizes the collective property rights of black and indigenous communities as they were disproportionally affected by violence and displacement. Yet, there is important variation in the decisions at different stages of the judicial process (administrative, judicial, enforcement) across time and communities. What explains temporal and subnational variation in judicial decisions and their enforcement to protect the land rights of black and indigenous communities?
For the pre-circulated materials or more information, contact Gary Goertz.
About the
Kroc-Kellogg Peace, Conflict, Crime and Violence Workshop
This workshop seeks to integrate and develop collaboration between Kroc and Kellogg scholars focusing on the wide range of peace, conflict, and violence issues. It is intended to be broad in scope including topics such as political and criminal violence, human rights, and transitional justice along with standard issues of civil and international war, peacebuilding, and reconciliation. The format assumes that participants come to the workshop having read the paper. A discussant will start the discussion with 5-10 minutes of comments, then the floor is open. These sessions are open to Notre Dame faculty and graduate students.
For the pre-circulated materials or more information, contact Gary Goertz.
Workshop Organizers: 
Guillermo Trejo
, 
Gary Goertz
,
Laurie Nathan
,
Abby Córdova
, and 
Josefina Echavarría Alvarez
.
Speakers / Related People
Laura García Montoya studies the political economy of inequality and political violence in Latin America. Her work focuses on two central problems hindering development in the region: the persistence of high levels of inequality in many countries, and the pervasive violence experienced by many communities there...
Read More