Research
The Voices of Venezuelan Migrants: Encountering Social Barriers in the Labor Market
Kellogg/Kroc Undergraduate Research Grants
Adviser: Ilaria Schnyder von Wartensee
Final Report: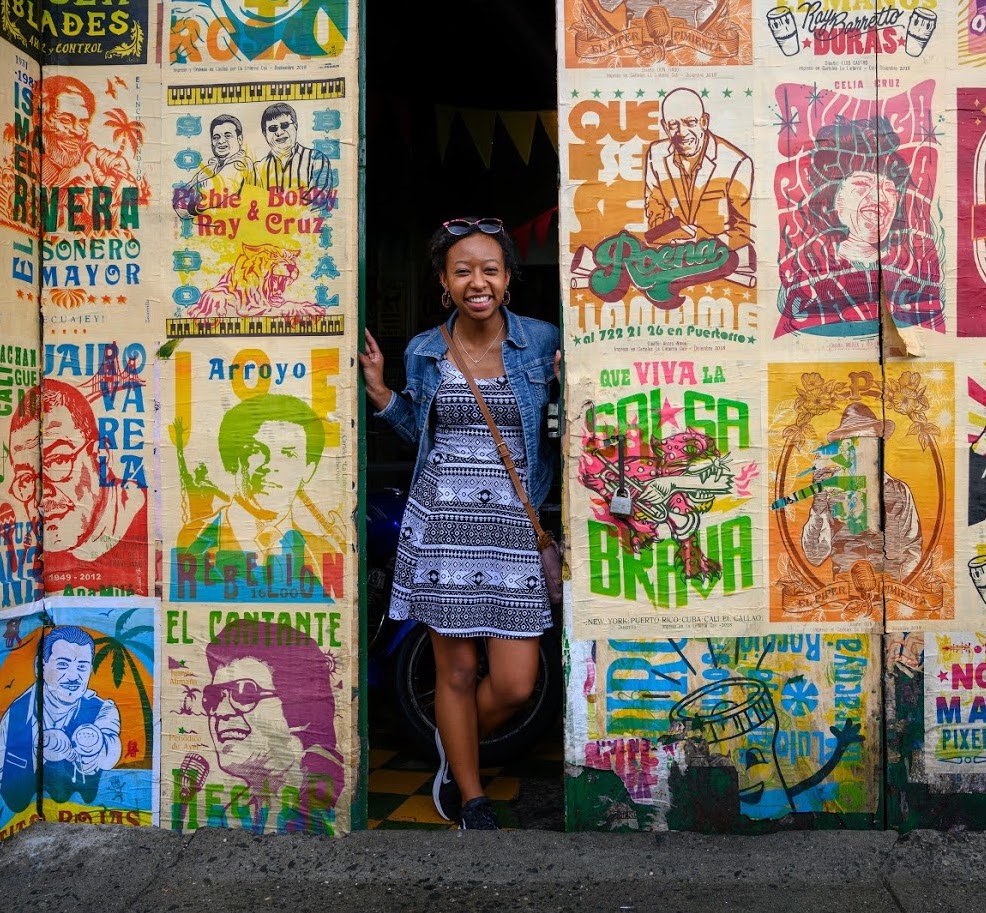 "The Venezuelan Migrants: Encountering Social Barriers in the Labor Market"
As a student who declared an international development studies (IDS) minor early on in her undergraduate career, I already knew what would be expected of me for the summer before our senior year - even if we had no clue what the research process would entail. As I wrapped up my first year with this minor, I was excited to increase my understanding of integral human development, issues that further marginalize the most vulnerable, and my role in creating a more just and equitable society. Now I am a senior who is expected to write an informative capstone on how Venezuelan migrants' forced displacement in Colombia has affected the family structure, but really, I feel as if I came back with more questions than concrete answers.
 When I first arrived in Cali, I was excited to be back in a city whose culture I had fallen in love with a few months back. Besides the fact that I changed my research topic from focusing on Venezuelans' experience in the Colombian labor market to the access barriers parents have faced in enrolling their migrant children in the Colombian school system (and then potentially again to include migration's impact on the familial structure), I was set to arrive in Cali with some confidence of what to expect. I had been in contact with Padre Alfredo, director of the Centro de Orientacion y Atencion para Migrantes y Refugiados (COAMIR), so I felt prepared in immersing myself in new environment.
The people at COAMIR were so eager to have me talk to the migrants that were coming through the office. Padre Alfredo immediately told me that there were hundreds of Venezuelans with whom to talk. I was ready to undertake this challenge of speaking to the hundreds of people he was speaking about, but there was a lot of miscommunication regarding the focus of my project, specifically my target population. COAMIR strives to serve every person they can, but a majority of the population they help were caminantes, Venezuelans who were walking through Colombia, but were continuing their journeys to other South American countries. I was overwhelmed that first week by the fact that everyone I talked to could not answer all of my questions because it did not apply to their situation. Looking back, I wish I had taken the time to really understand the stories these people were sharing with me, because it would have helped further my understanding of the gravity of the current situation and potentially change my research population and topic. Instead, I spent a lot of my energy trying to stick to my initial idea and finding the population of immigrants who were attempting to settle in Cali. And though I was able to connect to my target population - and even had the great blessing of befriending some of my interviewees, I cannot help but imagine how my research would have turned out had I decided to interview caminantes instead.
Anyway, after the first week, I had some contacts with Venezuelan migrants who try to help others in similar situations assimilate to the city. These first few contacts gave me some contacts and then those contacts offered me more and so forth. A lot of the messages I sent were left on read or with an eager "Yes! I would love to help you with your project. We'll schedule something." that actually turned into dead ends because time is a social construct in Colombia, and everything is tranquilo.[1] During these moments of frustration, I often found myself criticizing the culture and missing the structure of my Google-calendar-organized life, but when I was able to schedule an interview, I could not help but feel grateful towards the interviewee for offering me their time, their beautifully hard stories, tears and smiles, and parting hugs.
By the end of my six-week research period, I had a total of 42 recordings. Most of these recordings consisted of individual interviews, but there are quite a few recordings in which I was able to interview a couple or family members. Some interviews even turned into what I am calling "accidental focus groups" because I would arrive at an interviewee's home and their neighbors or friends - who were also Venezuelan migrants - would also be visiting and join in on the interview. I learned that I had the most fun talking to migrants during these times because they were more comfortable answering questions and would bounce their thoughts off one another and these recordings often ended up being longer than the individual interviews I conducted.
Now that I am back at Notre Dame and enrolled in the capstone class, I am very nervous to tackle this capstone. I think there is a lot to unpack and I have held off on transcribing my work this first week, because I am afraid I will become overwhelmed again by the reality of the situation I left. I want my capstone to be something that will advance the current knowledge of the Venezuelan humanitarian crisis - and I will be sending my report back to Padre Alfredo - but I (along with all of my colleagues in the IDS minor) need to be kinder to ourselves, recognize that our time abroad conducting independent research is important and unique, and that we all have the potential to shape academia.
I hope to apply and present my findings not only at the Human Development Conference, but also to challenge myself and apply to present it at another conference or forum, potentially one that is related to the Latin American Studies Association or even one held at a university in Colombia. I am excited to see what the rest of the year holds, not only for IDS, but for the political situation that is keeping Venezuela from being the powerful, beautiful country that it can be.
---
[1] Colombian slang: a way to tell someone to be calm.