Special Event
Flash Conversation: Chilean Constitution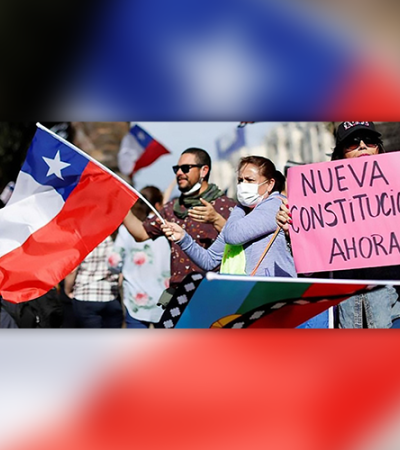 Join us for an informal discussion of the Chilean constitutional plebiscite. On Sunday, September 4, 2022, 62% of Chilean voters rejected the constitutional draft proposed by the Constitutional Convention. After the popularly elected Convention deliberated for a year, the decisive result of the plebiscite was surprising even for the opponents of the project. What explains the popular rejection of the Convention's work? What is next for Chile? Will this result extend the social crisis initiated in 2019? Faculty fellows and former visiting fellows of the Institute will help us decipher these important questions.
Rossana Castiglioni
Dean of Social Sciences and History, Diego Portales University, Chile
Former Kellogg Institute Visiting Fellow
Scott Mainwaring
Eugene P. and Helen Conley Professor of Political Science
Kellogg Institute Faculty Fellow
Aníbal Pérez-Liñán 
Director, Kellogg Institute
Professor of Political Science and Global Affairs
Samuel Valenzuela
Professor of Sociology
Kellogg Institute Faculty Fellow
Virtual participation is welcomed – for virtual login information, please register here.