Conferences/Workshops
Workshop: "From Aid to Accompaniment"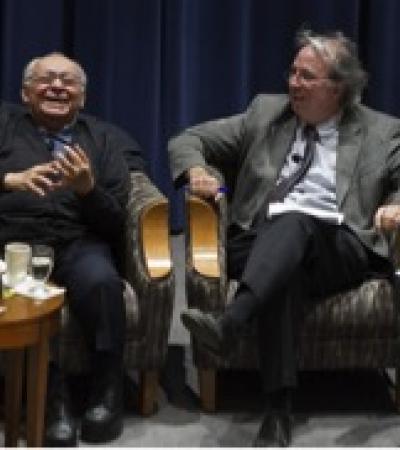 With the potential to transform the delivery of foreign assistance, the concept of accompaniment offers a new paradigm for international development. It tackles criticism of foreign aid as perpetuating inefficiency and inequality, instead proposing a model of lasting partnership and investment in local and national institutions.
For nearly three decades, Partners In Health (PIH) has spearheaded innovation in an accompaniment approach to international healthcare. Its vision is shared by an increasing number of development organizations, among them Lutheran World Relief, Catholic Relief Services, and Caritas International, which employ accompaniment as a core principle of their work.
In a series of interrelated events over three days, the Kellogg Institute aims to explore the many faces of accompaniment and its implications for international development policy and practice. Paul Farmer, PIH chief strategist and cofounder and a leading scholar-practitioner of accompaniment, will take a leading role in each discussion, joined by other innovators of the accompaniment approach.
The "Aid to Accompaniment" events at Kellogg build upon a series of discussions hosted by the Kellogg Institute, including a public dialogue in 2011 between Farmer and Faculty Fellow Rev. Gustavo Gutiérrez, OP, an intellectual hero of Farmer's widely recognized as the founder of liberation theology. In 2013, Kellogg hosted the launch of the book that grew out of that dialogue, In the Company of the Poor: Conversations with Dr. Paul Farmer and Fr. Gustavo Gutiérrez, as well as a workshop that continued the conversation.
 
---
Sunday, April 17–Monday, April 18
Addressing a gap in development and policy studies, From Aid to Accompaniment: A New Way of Thinking About Delivering Foreign Aid (PublicAffairs, forthcoming) sets forth a theory of accompaniment and illustrates its implementation across fields ranging from medicine and education to immigration and emergency relief. Authored by Paul Farmer with other development practitioners, the volume is edited by Kellogg Institute Executive Director Steve Reifenberg and Chief Adviser to Dr. Farmer Jennie Weiss Block, OP. This Kellogg book workshop gathers contributors and discussants for constructive feedback on the manuscript.
---
Tuesday, April 19
Convening development practitioners and scholars, including Notre Dame faculty members, this workshop investigates various models of accompaniment in practice through the presentation of case studies and multidisciplinary research.
 
Public Panel: "Accompaniment—Transforming the Paradigm for Aid Delivery"
12:30 – 2:00 pm
Visitation Hall, Remick Commons
This panel features Paul Farmer, chief strategist and cofounder of Partners In Health (PIH), Abbey Gardner, senior adviser to Farmer's Aid Delivery Support Initiative, and Jéhane Sedky, senior adviser to Farmer's UN Office. Panelists will draw from their extensive experience in international development to address how accompaniment can serve as a model for rethinking foreign assistance. Speaking to challenges of inefficiency and inequity in international aid delivery, they address how accompaniment informs the implementation of foreign aid at every level, from development practitioners on the ground to financing and support by governments and public institutions.
 
Public Lecture: "Taking up Pope Francis's Challenge on Poverty: Accompaniment and Laudato Si'" 
Dr. Paul Farmer      
7:00 pm
DeBartolo Hall, Room 101
Reception to follow in the Great Hall, Hesburgh Center for International Studies
Farmer will speak to Pope Francis's recent encyclical "Laudato Si'": On Care for Our Common Home. Putting in context Francis's challenge on poverty and the environment, Farmer will discuss his journey from aid to accompaniment in international healthcare. Accompaniment, a Catholic-inspired model for development championed by Partners In Health, has potential for widespread impact by promoting sustainable partnerships to end global poverty through strengthening local systems.
---

Paul Farmer, a physician and anthropologist, is chief strategist and cofounder of Partners In Health (PIH), Kolokotrones University Professor and chair of the Department of Global Health and Social Medicine at Harvard Medical School, and chief of the Division of Global Health Equity at Boston's Brigham and Women's Hospital. He also serves as UN Special Adviser to the Secretary-General on Community-Based Medicine and Lessons from Haiti.