Event
2015 Ford Family Notre Dame Award for International Development and Solidarity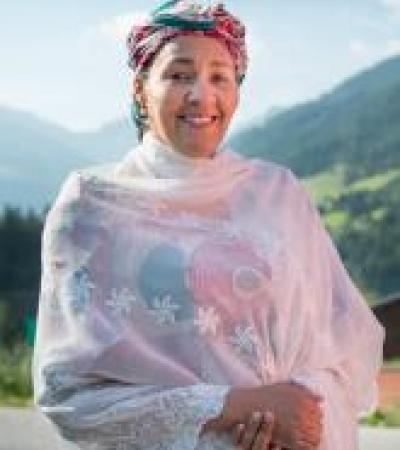 Award Ceremony and Lecture
Amina Mohammed, the UN Secretary General's Special Adviser on Post-2015 Development Planning and newly confirmed Senior Minister of the Federal Government of Nigeria, will give a public lecture after receiving the 2015 Ford Family Notre Dame Award for International Development and Solidarity.
She will be recognized for her tireless efforts to understand and illuminate the true causes of poverty and to unleash human creativity and potential in effective and sustainable ways in all the world's people. Read more here.
Lecture: "The Courage of Conviction: The Sustainable Development Goals in Nigeria, Africa, and Beyond"
About the Award
Bestowed by the Kellogg Institute's Ford Family Program in Human Development Studies and Solidarity, the Ford Family Notre Dame Award for Human Development and Solidarity recognizes individuals or organizations that stand in solidarity with those in deepest need. Awardees learn from those they serve, working together with them as they become agents of their own change.
More specifically, Ford Family Notre Dame Award recipients are honored for substantial contribution to the promotion of international human development through research, practice, public service, or philanthropy.