Panel
Brazilian Election 2022: How COVID and Religion may Determine the Future of Brazil - VIRTUAL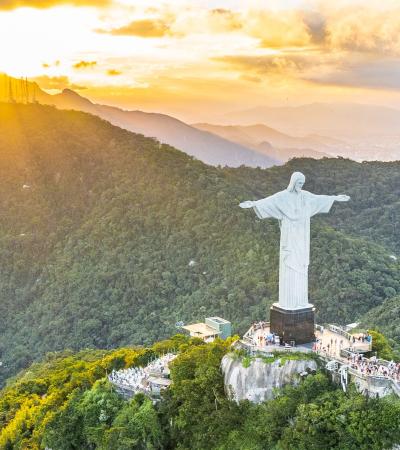 In one of the most anticipated presidential elections in Latin America in 2022, Brazil will prepare for a face-off between ex-president Luís Inácio Lula da Silva and the incumbent president Jair Bolsonaro. How might the issues surrounding both Covid and religion affect the results of this important election in Latin America?
This virtual event will begin with the showing of the first video of the two-episode series Brazil Today, which addresses these topics, followed by further discussion with our distinguished panelists and moderators.
Panelists:
Vítor Eduardo Veras de Sandes-Freitas is a professor of political science at the Federal University of Piaui in Brazil. His research focuses on elections, parties, and coalitions in Brazil. He earned a PhD in political science from University of Campinas. He has studied pre-electoral and governmental coalitions in Brazilian states and uses mixed methods in his research, comparing and studying cases deeply. 
Luiz Vilaça is a PhD student in sociology at the University of Notre Dame and a Kellogg PhD fellow. His research cuts across organizational, political, and cultural sociology. His work focuses on anti-corruption reform, institutional change, and the effects of corruption investigations on public opinion and voting behavior.
Maggie Shum, a former Kellogg doctoral affiliate, is an assistant professor at the Department of Political Science at Penn State Erie. She received her PhD in political science at Notre Dame, specializing in comparative politics with a regional focus in Latin America, Brazil, and Hong Kong. Her research focuses on participatory policies, policy diffusion, political party organizations, transnational contentious politics, social movements, and elections.  
Bruno Martins Pessoa is a PhD candidate in the Department of Political Science at the University of São Paulo (USP) and currently a research visitor at the Kellogg Institute for International Studies at the University of Notre Dame. He specializes in comparative politics, with an emphasis on the subnational level. His research focuses on impeachment of mayors.
Moderators:
Marcio Bahia specializes in Brazilian literary and cultural studies. His current research focuses on the music scene of tecnobrega, a musical genre that splices largely original work with popular music. Bahia studies how technology is adopted in the tecnobrega scene and how it is used in the ongoing process of cultural legitimization of the rhythm. Bahia teaches courses in Portuguese language and Brazilian literature, culture, and society, with classes such as Brazil Beyond Stereotypes, Race and Social Inequality in Brazil, Brazilian Literary Modernism and Brazilian Cinema: Introduction to Film Analysis.
Thais Pires is Assistant Director of the Notre Dame Global Center in São Paulo. She is responsible for promoting Notre Dame visibility in Brazil and expanding the University's programs and collaborations with universities, corporations, foundations, and government organizations.
To view the videos, click the links below: