Work-in-Progress
Welfare States and Immigration in Latin America: Immigrants' Inclusion to Social Policy in Argentina (HYBRID)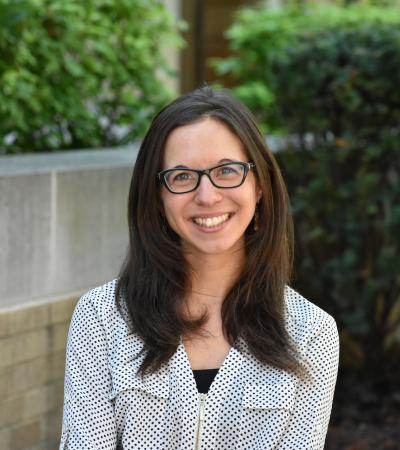 In accordance with University guidelines for social distancing, these seminars will offer a possibility of remote participation. To attend, please register for the pre-circulated paper and instructions on how to join by computer or phone.
A Kellogg Work-in-Progress Seminar with Visiting Fellow Sara Niedzwiecki
Sara Niedzwiecki
Kellogg Institute Visiting Fellow
Assistant Professor of Politics, University of California, Santa Cruz
This paper studies the barriers that immigrants face for accessing social policy in Latin America. To what extent do Latin American welfare states include immigrants? What explains variation in inclusion of immigrants to social policies across time and policies? To answer these questions, this paper develops the working concept of "Immigrants' Inclusion to Social Policy" (IISP). IISP refers to the degree of social policy incorporation and how eligibility criteria and immigration and labor market status affect it. I argue that three variables shape how high within-country IISP is: the breadth of policies for citizens, party positions towards immigration and possible changes to these positions after changes in immigration trends. Based on 41 in-depth interviews and qualitative coding of 15 policies in Argentina, this paper shows that (noncontributory) services such as health and education exhibit higher IISP than (contributory) transfers because services are more universal for citizens. In addition, party positions towards immigration coincides with ideology in Argentina: left administrations (2003-2015) lowered immigrants' barriers for accessing social policy while the right-administration (2015-2019) increased them in response to changes in immigration trends in the 1990s and the 2000s. Different connections with social movements partly explains different party positions in Argentina. In constructing this conceptualization and argument, this paper contributes to the literatures on Latin American social policy and comparative welfare states and migration. Much attention has been paid to the degree to which immigrants are incorporated to welfare states in the Global North, but the Global South has been overlooked. At the same time, while scholars studying Latin American social policy have analyzed inequality along the lines of class and gender, an additional layer of stratification has been overlooked: immigration status. 
Work-in-Progress Seminars
are designed to generate in-depth discussion of new scholarly work. For the pre-circulated paper and to attend, register
here
.
Speakers / Related People
This profile was current as of 2021, when she was part of the on-campus Kellogg community. Sara Niedzwiecki is an assistant professor of politics at the University of California, Santa Cruz, where she specializes in comparative social policy, subnational politics, and mixed-methods research. Her research agenda focuses on the politics of social policy and on multilevel governance in Latin America...
Read More