Work-in-Progress
The Planter's Progress? Coffee Science and Development in Colonial Kenya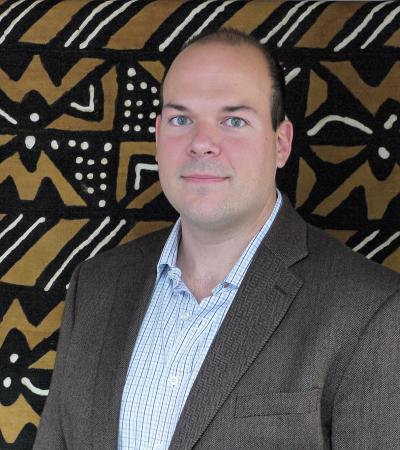 A Kellogg Work-in-Progress Seminar with Faculty Fellow Paul Ocobock, Associate Professor of History
Coffee was Kenya's most valuable agricultural export during British colonial rule in the early twentieth century. The fiscal survival of the colony was dependent on the development of Kenyan coffee, the white settlers who ran the estates, and the African laborers who tended the crop. British officials, especially those in the department of agriculture, worked diligently to ensure that both coffee and violent settler colonialism thrived. Scholars typically argue that the colonial state's efforts to alienate fertile land from African communities and then coerce Africans into the wage labor market were essential to the success of settler capitalism. In this paper, I argue that colonial state efforts to inculcate in coffee planters a firm faith in and reliance on agriculture techniques and scientific knowledge were just as significant. Year after year, the department of agriculture turned the coffee estates of Kenya into laboratories, experimenting with a variety of agricultural methods, pest control measures, and processing technologies. While they focused their work on Kenya's local climate and geography, they drew on global networks of scientists and scientific knowledge circulating within and between the British and American Empires. This state-sponsored scientific research, and the flow of that information to planters, transformed how coffee was grown, processed, and ultimately sold around the world. As the expertise of the industry matured, so too did the quality of Kenyan coffee, yielding flavorful, mild beans that fetched premium prices on the London market. Even today, Kenyan coffee, now grown and harvested by African small-holders using many of the same techniques, remains one of the most renowned coffees in the world.  
Work-in-Progress Seminars
are designed to generate in-depth discussion of new scholarly work. For the pre-circulated paper and to attend,
register here
. Room location information will be shared with preparation materials following your registration.
Speakers / Related People
Paul Ocobock is Associate Professor of History at the University of Notre Dame. Ocobock is a historian of twentieth-century Africa specializing in the histories of African peoples living in East Africa. Ocobock's research draws on archival records and field interviews done with members of several communities in Kenya...
Read More