Book Launch
Who Are My People?: Love, Violence, and Christianity in Sub-Saharan Africa with Fr. Emmanuel Katongole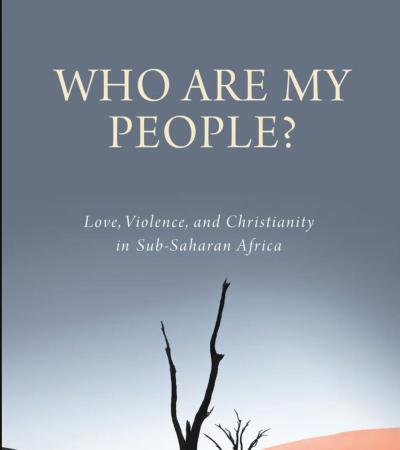 Join us for a book launch of Kellogg Faculty Fellow Emmanuel Katongole's latest book, Who Are My People?: Love, Violence, and Christianity in Sub-Saharan Africa (Notre Dame Press, 2022).
In Who Are My People?, Fr. Katongole explores the ethnic, religious, and ecological violence of African modernity and shares the inspiring stories of Christian individuals who have overcome these fault lines by nurturing new forms of community. This event will feature a panel conversation on modern violence and the kind of prophetic visions that can lead us towards positive peace and integral ecology.
This event will be followed by a reception in the Great Hall. Both the events are free and open to the public. 

Panelists:
Fr. Emmanuel Katongole
Kellogg Institute Faculty Fellow
Professor of Theology and Peace Studies

Cecelia Lynch
Professor of Political Science at the University of California, Irvine

Jason Springs
Professor of Religion, Ethics, and Peace Studies

Todd Whitmore
Associate Professor of Theology and Concurrent Associate Professor of Anthropology; Co-Director, Catholic Social Tradition Minor

Introduction by:
Ebrahim Moosa
Mirza Family Professor of Islamic Thought and Muslim Societies

Presented by the Kroc Institute for International Peace Studies with cosponsorship from the Kellogg Institute for International Studies