Comparative Politics Workshop
VIRTUAL Comparative Politics Workshop - Is Brazilian Foreign Policy Congruent with People's Values and Attitudes? An Analysis of Lula's Governments (2003-2010)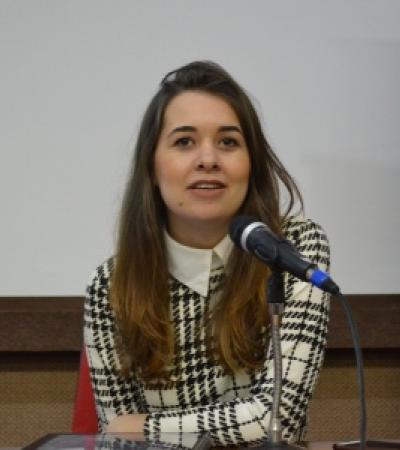 In accordance with updated University guidelines on limiting public gatherings in light of COVID-19 concerns, this event will be offered virtually via Zoom. Those interested in attending should contact the Comparative Politics Field Representative Jake Turner for instructions on how to join by computer or phone.
Is Brazilian Foreign Policy Congruent with People's Values and Attitudes? An Analysis of Lula's Governments (2003-2010)
Presenter: 
Adriana Albanus (Federal University of Rio Grande do Sul, Brazil), Kellogg Research Visitor
Discussant:
Ilana Rothkopf (PhD student, political science), Kellogg Institute Doctoral Student Affiliate
Abstract: This paper analyses the relationship between foreign policy and political culture in Brazil, and therefore is framed in the tradition of International Relations and Political Culture. The main purpose is to identify and analyze the general guidelines of the foreign policy during Lula's governments (2003-2010) in order to verify the existence of congruence with the values and attitudes of the Brazilian population. Our two variables, people's values and attitudes and congruence are measured with quantitative data from surveys conducted at the national level: World Values Survey (Waves 5 and 6, in 2006 and 2014) and "Brazil, Americas and the World" in 2010. In addition, the Brazilian foreign policy general guidelines were identified from speeches and statements made by President Lula and its Foreign Minister Celso Amorin. The paper is divided in three sections: a literature review of the relation between foreign policy and political culture; a description of Brazilian foreign policy during Lula's terms; and, the analysis of the relationship between values and attitudes and the general guidelines of Brazilian foreign policy. Results indicate that Brazilian foreign policy has a relationship of congruence to what the population thinks or, in other words, with its values and attitudes in terms of pacifism, solidarity, relations with developed and developing countries, environment, and others. 
Comparative Politics Workshop
The Comparative Politics Workshop is a graduate student-led forum geared towards presenting and discussing papers and research projects. During the academic semester, regular sessions are held at the Hesburgh Center. These meetings are open to everyone, particularly students, faculty and Kellogg Institute Visiting Fellows. Participants have the chance to present their work and receive valuable, constructive feedback from their colleagues. 
More information: Contact Comparative Politics Field Representative Jake Turner